Main content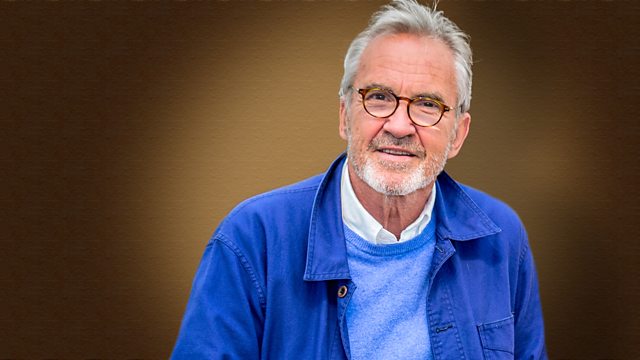 Larry Lamb
Suzy Klein and Richard Coles are joined in the studio by actor and presenter Larry Lamb.
Long before the actor Larry Lamb achieved notoriety as the evil Archie Mitchell in EastEnders or twinkly Micky Shipman in Gavin & Stacey he'd lived a life dramatic enough to be made into a TV hit of its own. A working class London boy with a troubled dad and a much loved mum Larry blundered into acting more by chance than design. In his early years he filleted fish and worked as an encyclopedia salesman and later as an oil engineer in Libya and Canada. It was there he really discovered his passion for acting and went on to play opposite major stars - Maggie Smith, Vanessa Redgrave and Lauren Bacall among them. He's taken tea at Buckingham Palace and hung out in George Harrison's kitchen. Despite such successes Larry has always been a restless soul. Now, however, he says he's finally grown up.
Katherine Mills is a magician and mentalist. Combining psychology and sociology with her love of trickery and magic, Katherine crosses the line between the possible and the truly amazing. She is one of only 100 women members in the Magic Circle out of 1,500 total members.
Joy Ballard is head teacher of Willows School in Cardiff which features in a new series of the Educating Cardiff. Joy left school at 16 without any qualifications and didn't go back into education until she was 26. She has been a head teacher since 2007 and this year won the national Pearson Head Teacher Award. Educating Cardiff begins on Channel 4 on 25th August.
Listener John Dalby wrote to say he'd led a full and interesting life over the past 67 years. Twenty plus years at sea, he was the first commercial "pirate hunter" and is now engaged in airborne reconnaissance and surveillance.
This week's Inheritance Tracks are from the poet Simon Armitage.
Producer: Maire Devine
Editor: Karen Dalziel.
Saturday Live Studio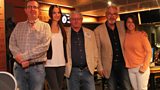 (L to R) Richard, Katherine Mills, John Dalby, Larry Lamb and Suzy
Credits
| Role | Contributor |
| --- | --- |
| Presenter | Suzy Klein |
| Presenter | Richard Coles |
| Interviewed Guest | Larry Lamb |
| Interviewed Guest | Katherine Mills |
| Interviewed Guest | Joy Ballard |
| Interviewed Guest | John Dalby |
| Interviewed Guest | Simon Armitage |
| Producer | Maire Devine |
| Editor | Karen Dalziel |