Main content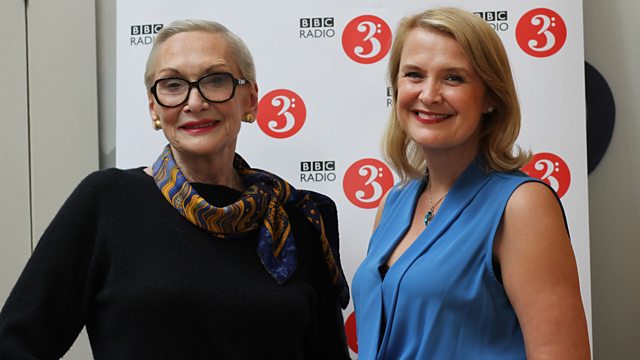 Friday - Sarah Walker with Sian Phillips
With Sarah Walker. Including Five Reasons to Love Les Six; Musical challenge; Proms Artist of the Week: Daniel Barenboim, featured in Mozart's Sonata in D for two pianos, K448.
9am
A selection of music including '5 reasons to love... Les Six'. Sarah takes a trip back to Paris during the Roaring Twenties as she presents her reasons to love this eccentric group of French composers. Les Six was made up of Milhaud, Poulenc, Honegger, Auric, Durey and Tailleferre. Throughout the week Sarah explores their avant-garde style, including the way they inject a sense of humour and a shock factor into their music, and showcases their collaborative efforts.
9.30am
Take part in our daily musical challenge: two pieces of music are played together. Can you work out what they are?
10am
Sarah's guest this week is the actress Sian Phillips. Sian started performing when she was just eleven years old and has enjoyed an acting career across stage and screen that has spanned over seventy years. Her film credits include Becket, Goodbye, Mr. Chips and Dune, though she is perhaps best known for her BAFTA-winning portrayal of Livia in the television series I, Claudius. Primarily a stage actress, Sian has also taken on singing roles including her one-woman show Marlene and Olivier Award-nominated performances in Pal Joey, A Little Night Music and Cabaret. Sian will be sharing a selection of her favourite classical music with Sarah, every day at 10am.
10.30am
This week Sarah's featured Proms artist is the pianist and conductor Daniel Barenboim. Sarah focuses on Barenboim's pianistic side, with repertoire including Beethoven's 'Moonlight' Sonata, Liszt's Piano Concerto No. 2 and Three Nocturnes Op. 9 by Chopin. She also puts the spotlight on his collaborations with other artists including Beethoven's Piano Trio, Op. 1 No. 3 in C minor alongside Pinchas Zukerman and Jacqueline du Pré and Mozart's Sonata in D major for 2 Pianos, K448, where Barenboim joins forces with Martha Argerich.
Mozart
Sonata in D major for 2 Pianos, K.448
Martha Argerich & Daniel Barenboim (piano duo).
Music Played
PROMS ARTIST OF THE WEEK: DANIEL BARENBOIM

5 REASONS TO LOVE...LES SIX

SIAN PHILLIPS' CHOICE NO.1

SIAN PHILLIPS' CHOICE NO.2

SIAN PHILLIPS' CHOICE NO.3

PROMS ARTIST OF THE WEEK: DANIEL BARENBOIM
Imperfect Harmony
The music played:
Reich
Piano Phase
Double Edge (piano duo)
NONESUCH
 
Schubert
Symphony No.8: 1st movement
Orchestra of the 18th Century
Frans Bruggen (conductor)
DECCA
Time Travellers: the podcast