Main content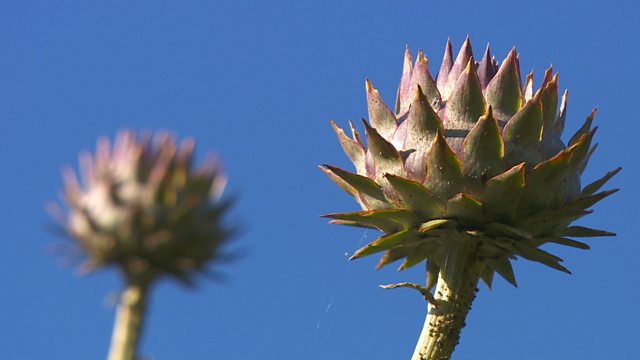 Gardening magazine. At Longmeadow, Monty Don calls in an expert to decide on a course of action for his box hedges, which are still riddled with blight.
At Longmeadow, Monty Don's box hedges are still riddled with blight, so it's time to call in an expert to decide on the next course of action. He also has a go at growing some mushrooms in the hope of picking a bumper crop in the autumn. Meanwhile, Rachel de Thame visits the garden at Highclere Castle in Berkshire - the filming location for Downton Abbey.
Clips

Garden visited
Highclere Castle
Newbury
Berkshire
RG20 9RN
Tel: 01635 253210
Highclere Castle is the home of the Earl and Countess of Carnarvon where the popular TV series Downton Abbey is filmed. If you fancy a visit, check out the link below for more information.
Highclere Castle (www.highclerecastle.co.uk)
Grow your own mushrooms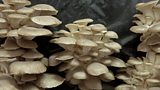 Mushrooms are virtually fat and calorie-free and packed full of vitamins and minerals – an 80g serving counts towards your 5-a-day vegetable target. Several companies sell complete mushroom growing kits and instructions on how to grow your own are available online from various sources. Here are a few different ways of growing them:
Growing on logs  Both shiitake and oyster mushrooms can be grown using this method, but patience is needed as it can take anywhere from 6-18 months for the mushrooms to appear!
Growing on used coffee grounds  The beauty of fresh coffee waste is that it has already been pasteurised by the coffee brewing process and is packed full of nutrients which oyster mushrooms particularly love! It's a great method for anyone who doesn't have a garden, as the mushrooms can be grown in a box or container. 
Growing on woody material such as cardboard or sawdust  Wine caps will happily grow on a mixture of woody material provided they are given lots of moisture. They can fruit in the same year if placed outside in early spring.
Mushrooms love damp, humid conditions and will struggle to grow if they get too dry.  When the edge of the caps turn upwards, it's time to harvest. Cut them off at the base of the stems and get cooking!
Jobs for the weekend: Remove the lower leaves of tomatoes
Tomatoes benefit from having their lower leaves removed once the fruit trusses have developed. This helps to ripen the fruit and improve ventilation around the plants.
More on tomato growing (www.rhs.org.uk)
Jobs for the weekend: Sow parsley
There are two types of parsley, flat and curly. It's a hardy biennial and if sown now, will survive the winter and yield a good crop of leaves next year. It is slow to germinate, so don't lose heart if the seedlings take several weeks to appear.
More on growing herbs (www.rhs.org.uk)
Jobs for the weekend: Prune gooseberries & redcurrants
Although gooseberries and redcurrants do best in a sunny site, they'll also thrive in the shade. To keep them nice and compact, it's worth pruning them after they've fruited as they crop on old wood.
More on how to grow redcurrants (www.rhs.org.uk)
Credits
| Role | Contributor |
| --- | --- |
| Presenter | Monty Don |
| Presenter | Rachel de Thame |
| Presenter | James Wong |
| Series Producer | Chloe Rawlings |
| Series Editor | Liz Rumbold |