Main content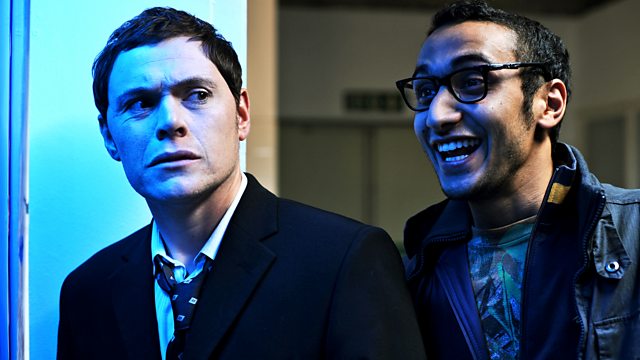 Up There
Low-key British comedy about the near-hereafter. Dead, but earthbound, Martin shuffles newly deceased people through the boring bureaucracy. Then, just before a make-or-break assessment, he loses his latest young charge and must turn detective to track him, hindered by mouthy new partner Rash.
How long is Up There available on BBC iPlayer?
This programme is only on BBC iPlayer for 7 days after broadcast. We always aim to offer our programmes to stream for 30 days; however for a number of reasons including technical problems, legal or contractual issues this isn't always possible.
Credits
| Role | Contributor |
| --- | --- |
| Martin | Burn Gorman |
| Liz | Kate O'Flynn |
| Rash | Aymen Hamdouchi |
| Ali | Kulvinder Ghir |
| Chick | Farren Morgan |
| Margaret | Jo Hartley |
| New supervisor | Alexander Morton |
| Counsellor | Chris Waitt |
| Slab Boy Joey | Warren Brown |
| Registrar | Leon Vickers |
| Keith | Peter Callaghan |
| Cheryl | Kirsty Strain |
| Director | Zam Salim |
| Writer | Zam Salim |