Main content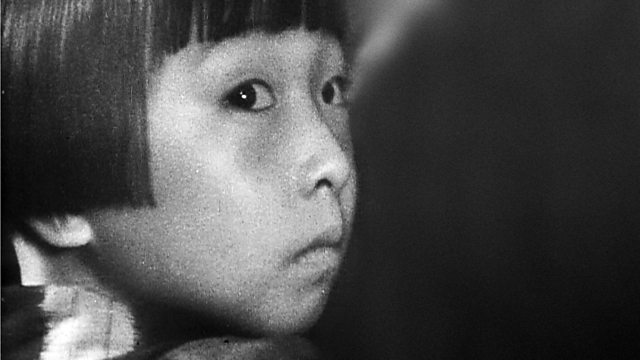 Atomic, Living in Dread and Promise
A Storyville documentary: an impressionistic kaleidoscope of our nuclear times - protest marches, Cold War sabre-rattling and Chernobyl - but also the beauty of the atomic world.
The bombing of Hiroshima showed the appalling destructive power of the atomic bomb. Mark Cousins's bold documentary looks at death in the atomic age, but life too. Using only archive film and a new musical score by the band Mogwai, the film shows us an impressionistic kaleidoscope of our nuclear times - protest marches, Cold War sabre-rattling, Chernobyl and Fukishima - but also the sublime beauty of the atomic world, and how x-rays and MRI scans have improved human lives. The nuclear age has been a nightmare, but dreamlike too.
Music Played
Timings (where shown) are from the start of the programme in hours and minutes

Mark Cousins, director of Atomic, Living in Dread and Promise answers the Storyville Q&A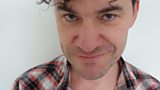 What is more important, story or character?
Neither.  Story and character are part of films, but sometimes they dominate.  Sometimes they bully the movie.  Just as important are the world, the setting, the mood, the emotion of the approach – is it a film made in anger, for example? – the observation.  A great film like Night Mail isn't particularly about story or character.
 
What made you first want to explore the subject?
I was approached to make this film, but it immediately chimed with me.  I'm a child of the nuclear age, and in my teens I had nightmares about the bomb.  But physics was my favourite subject in school, and I nearly studied it at university.  Learning about the atomic world excited me.  It was like abstract Star Wars.
 
How long did it take to get the film off the ground?
Not long.  We made the film quickly, which is good. The momentum of rapid production can energise the result.  But because of the speed, some key aspects were last minute, which was a bit hair raising and stressful, especially for the film's editor, Timo Langer.
 
What were you most surprised to learn in the course of production?  
I was fascinated to discover that biomedical research was – forgive my lay person's description here, as I don't fully understand the science – magnetising damaged cells in the human body, so that they could be manipulated.  And I read a lot of J. G. Ballard on Armageddon.
 
What have been the differences in reception to the film in countries it has now travelled to?
The film hasn't shown anywhere yet. We're still finishing it.
 
Which documentary has most inspired you?
Probably Kazuo Hara's The Emperor's Naked Army Marches On.  It's about obsession and brutality in Post War Japan, and brilliantly raises the question of whether the end justifies the means.  Also, it's a film about anger, which is a subject I'm very interested in.  I spent an afternoon with its director, Hara.  He's as gentle and giggly as his main character is enraged.  
 
Favourite Website/blog?
I like Arts and Letters Daily a lot.  I don't really read blogs.  
 
Person you'd most like to interview (living or dead?)
The prophet Muhammad.  And, if I could have a second choice, Cleopatra.
 
Best piece of filmmaking advice you've ever been given?
"Try to show that which, without you, might never have been seen." Robert Bresson.  
 
Best piece of filmmaking equipment you can't live without?
My eyes.
 
If money was no object, what is your dream documentary subject?
A history of the working class.  Or a history of looking.  
 
Favourite film of all time?
The Insect Woman, directed by Shohei Imamura.
 
Most difficult access?
Neo-Nazis, for a documentary about Holocaust denial, Another Journey by Train.

Best recent read?
Sapiens: A Brief History of Humankind by Yuval Noah Harari.

Credits
| Role | Contributor |
| --- | --- |
| Director | Mark Cousins |
| Producer | John Archer |
| Producer | Mark Atkin |
| Producer | Heather Croall |
| Series Editor | Nick Fraser |
Featured in...
A collection of programmes exploring the Cold War and fall of the Berlin Wall.