Main content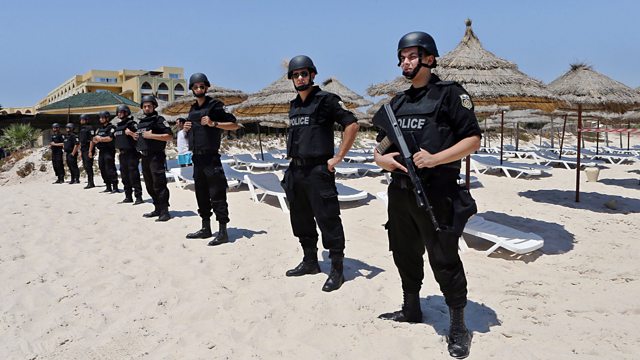 Tunisia on the Fault Line
After the terror attack at Sousse that killed 38 tourists, many holidaymakers went elsewhere. Frances Stonor Saunders explores the deserted resorts and the real Tunisia.
The gun attack on the beach resort of Sousse that killed 38 tourists in June deterred many holidaymakers from travelling to Tunisia. But not journalist Frances Stonor Saunders. She set off for an all-inclusive holiday package to Hammamet, a nearby seaside resort. As well as deserted beaches and eerily empty hotels, Frances has a chance encounter with a man who helped foil a previous terror attack at a popular tourist site. And she hears why Tunisians are refusing to go to local hotels, despite desperate pleas from hotel owners.
Producer: Ben Crighton.
(Image credit: European Photopress Agency)
Linda Pressley travels to Tunisia to examine the progress of its transition to democracy.

Fanny Durville takes her family on an outing in Tunisia the day after the shootings.