Main content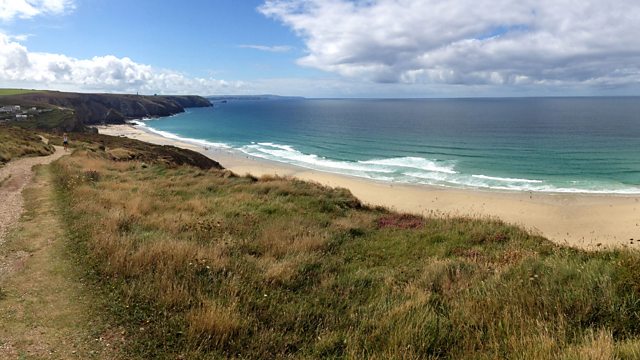 Cornish Alps
Helen Mark visits Cornwall's clay country to see how mining has sculpted and shaped the landscape.
From a ferry, Helen sees the sharp, conical peaks that dominate the coastline, known locally as the Cornish Alps. The skipper, John Wood, explains how they were formed from the spoils of the clay industry.
Helen takes a closer look at one of the largest of the spoil heaps near St Austell, known as the Sky Tip, and talks to primary school teacher Ann Teague and local landlord Andrew Dean about why they think it is such an important landmark. They explain how they see beauty in the scarred industrial landscape, and are campaigning to prevent a new town being built near the peak.
Helen then comes across a reunion of former clay workers at the Wheal Martyn museum, where she meets Arthur Northey and Colin Knellor. They started working in the industry as boys of fourteen and as well as recounting stories from their lives working in clay, they tell Helen that they would welcome development on the brownfield sites where the clay mines once stood.
From a viewing platform high above a quarry, Helen looks down at the lunar landscape of a working clay mine. Her guide is Ivor Bowditch who worked as a mine captain, then as a spokesperson for the china clay industry. He shows Helen what the mining company has done to regenerate the land after the clay has been taken from it. One of the main projects is a series of clay trails through the landscape, which Helen then explores with a group of walkers.
Presented by Helen Mark and produced by Beth McLeod.
Podcast
Countryside magazine featuring the people and wildlife that shape the landscape of Britain