Main content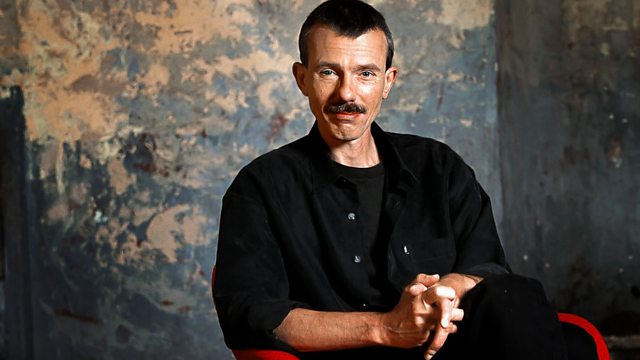 Monteverdi's Vespers (1610)
Jonathan Swain presents music including Monteverdi's Vespers, plus Bruckner, Telemann, Dvorak, Hummel, Lutoslawski, Bartok, Wikander, Schreker, Forster, Kunzen and Grieg.
Jonathan Swain presents a performance of Monteverdi's Vespers (1610) from Poland.
12:31 AM
Monteverdi, Claudio (1567-1643)
Vespro della Beata Vergine ('Vespers') (1610)
Adriana Fernandez & Maria Skiba (sopranos), Piotr Olech & Radoslaw Pacholek (altos), Marcel Beekman & Robert Pozarski (tenors), Mitchell Sandler & Andrzej Zawisza (basses), Sonatore Pannoniae, Contrasto Armonico, Chorale Festival Chorus, Visegrad Baroque Orchestra, Marcel Pérès & Marco Vitale (directors)
2:38 AM
Bruckner, Anton (1824-1896)
Symphony No.3 in D minor rev. composer and Schalk, 1888-9
Netherlands Radio Philharmonic Orchestra, Kurt Masur (conductor)
3:34 AM
Bach, Johann Sebastian (1685-1750)
Capriccio for keyboard (BWV.993) in E major "In honorem Joh. Christoph. Bachii"
Mahan Esfahani (harpsichord)
3:41 AM
Mozart, Wolfgang Amadeus (1756-1791)
Kirchen-Sonate No.15 in C major for 2 violins, bass and solo organ (K.328)
Netherlands Radio Philharmonic, Kent Nagano (conductor)
3:46 AM
Debussy, Claude (1862-1918) (arr. Kocsis)
Arabesque No.2
Anita Szabó (flute), Béla Horváth (oboe), Zsolt Szatmári (clarinet), György Salamon (bass clarinet), Pál Bokor (bassoon), Tamás Zempléni (horn)
3:50 AM
Franck, César (1822-1890)
Nocturne (FWV. 85) (Ô fraîche Nuit)
Klara Takacs (mezzo-soprano), Jenö Jandó (piano)
3:54 AM
Telemann, Georg Philipp (1681-1767)
Concerto for 2 chalumeaux and strings in D minor (c.1728)
Eric Hoeprich and Lisa Klewitt (chalumeaux), Musica Antiqua Köln, Reinhard Goebel (director)
4:06 AM
Ambrosius, Hermann (1907-1983)
Suite
Zagreb Guitar Trio
4:13 AM
Saint-Saëns, Camille [1835-1921]
Saltarelle (Op.74)
Lamentabile Consort
4:20 AM
Dvorák, Antonín (1841-1904)
Carnival overture (Op.92)
Slovenian Radio and Television Symphony Orchestra, Samo Hubad (conductor)
4:31 AM
Hummel, Johann Nepomuk (1778-1837)
Piano Trio in F major (Op.22)
Tobias Ringborg (violin), John Ehde (cello), Stefan Lindgren (piano)
4:45 AM
Lutoslawski, Witold (1913-1994)
Dance preludes (Preludia taneczne) vers. for clarinet and piano
Joaquín Valdepeñas (clarinet), Patricia Parr (piano)
4:55 AM
Goldmark, Károly (1830-1915)
Scherzo for orchestra in E minor (Op.19)
Hungarian Radio Orchestra, Adam Medveczky (conductor)
5:01 AM
Bartók, Béla (1881-1945)
Suite for piano (Sz.62) (Op.14)
Eduard Kunz (piano)
5:10 AM
Wikander, David (1884-1955)
Kung Liljekongvalje (King Lily of the Valley)
Swedish Radio Choir, Stefan Sköld (conductor)
5:14 AM
Wikander, David [1884-1955]
Forvarskvall (An evening early in spring)
Sveriges Radiokören , Eric Ericson (conductor)
5:19 AM
Schreker, Franz [1878-1934]
Vorspiel zu einem Drama (1914)
Royal Concertgebouw Orchestra, Friedrich Cerha (conductor)
5:39 AM
Förster, Kaspar (1616-1673)
Sonata a 3 in C minor
Musica Fiata, Roland Wilson (director)
5:46 AM
Kunzen, Friedrich Ludwig Aemilius (1761-1817)
Symphony in G minor
Danish Radio Concert Orchestra, Peter Marschik (conductor)
6:06 AM
Grieg, Edvard (1843-1907)
Violin Sonata No.3 (Op.45) in C minor
Alena Baeva (violin), Giuzai Karieva (piano).