Main content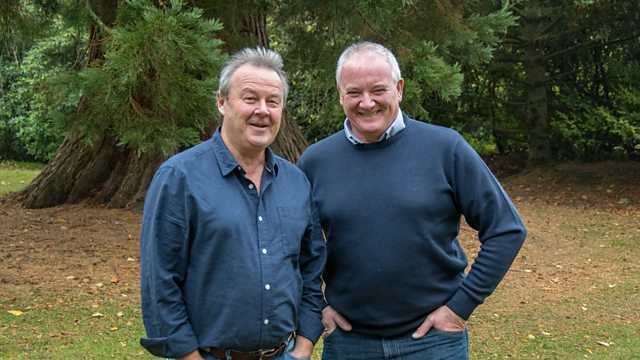 15/08/2015
Join Mark Stephen and Euan McIlwraith for the latest outdoor activities from Shetland to the Borders, including a look at different approaches to farming and the environment.
From 6.30am we take a look at different approaches to farming and the environment...
The National Farmers Union of Scotland has written to the European Commission urging them to reconsider their nature legislation. Mark finds out more from Andrew Bauer of the Union and asks Duncan Orr-Ewing of the RSPB what conservation bodies make of the NFUS approach.
A group of Romanian farmers recently visited Comrie as part of a three-way Erasmus exchange between villagers in Romania, Scotland and Slovenia. Helen Needham caught up with the group as they returned from a forage in the Perthshire hills.
From 7am we bring you outdoor leisure stories and inspiration from the Scottish countryside...
Euan meets biologists Dr Ronald Campbell and Kenny Galt on a tributary of the River Tweed. They're finding out what makes some trout travel out to sea whilst others stay in their rivers of origin.
The Haddington Herring Path is one of many heritage pathways looked after by ScotWays, the Scottish Rights of Way and Access Society. Mark walks along a herring path with Eleisha Fahy of ScotWays to find out about its original use.
Tuesday was the 'Glorious Twelfth', the first day of the grouse shooting season in Scotland. Laura Cuthill attends a shoot in Glen Clova to discover what's involved.
Chapters
The National Farmers Union of Scotland

The NFUS has written to the European Commission regarding their nature legislation

Romanian farmers

Romanian farmers recently visited Comrie as part of a three-way Erasmus exchange

Musk Ox

Mark visits the Highland Wildlife Park near Kingussie to meet their new arrival

The River Tweed

Euan meets biologists Dr Ronald Campbell and Kenny Galt on a tributary of the River Tweed

The Haddington Herring Path

The Haddington Herring Path is one of many heritage pathways looked after by ScotWays

Tentsmuir Beach

Tentsmuir beach on the Fife Coast is known as an excellent place to spot Sea Eagles