Main content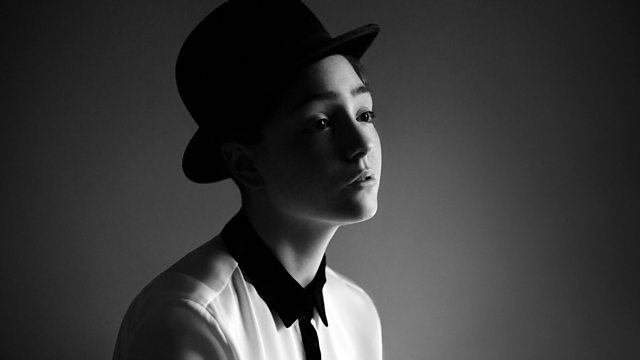 Identity
Timandra Harkness and Leo Johnson explore how people will answer the question 'Who am I?' in the future.
FutureProofing is a series in which presenters Timandra Harkness and Leo Johnson examine the implications - social and cultural, economic and political - of the big ideas that are set to transform the way our society functions.
Episode 2: Identity
Timandra and Leo explore how we will answer the question 'Who am I?' in future. New thinking points towards identity becoming increasingly a matter of choice rather than a fixed set of personal characteristics and social experiences. Instead of the geographical accidents which determine our places of birth and the environments in which we spend our formative years, future identities appear set to become more fluid, shaped by individual preference and an increasing range of options available to us - and not just culturally, but also regarding qualities such as our ethnicity and gender.
How might people express a more nuanced form of gender and sexuality in future? If you are born with one ethnicity, could you choose to identify as another? And if we are to shift identity often, could that remove the stigma traditionally attached to all those who present themselves as very different people at different stages of their lives?
Producer: Jonathan Brunert.
Last on
Clips

The future of identity?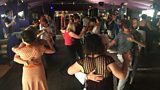 "Don't forget your lingerie…" Timandra calls out to me. "It all starts from within." I'm headed for the Queer Tango festival in Paris, and I've frankly got no idea what to expect, except that there's going to be a boundary, and I'm going to be on the wrong side of it. It's late when I arrive at the Cirque Electrique, a big-top circus tent in the 20th, on the Périphérique ring-road that circles the city, separating in from out. I am in a vibrant cerise-pink shirt that I have bought in a store near the Gare du Nord.
The moon is up.  I walk past the caravans into the tent. There are men dancing with men, women dancing with women, women dancing with men. Old and young, post-op and pre-on.  No one is looking at my shirt. It is a site of gender oblivion, a place where the normal categories used to define identity just don't seem to be operating. Is this a glimpse into the future?
"Why queer tango?" I ask Jon. "Because it's so hard", he says.  And when I dance, I start to understand. In queer tango there are no rules. It's like you're playing rock, paper, scissors, and for three solid minutes you're managing to throw the same identical shapes with your legs as your partner. You can only do that, he tells me, if you are joined to them, in the same physical and energetic space, if you have forgotten the identity boundaries that we put up-not just straight or gay, male or female, black or white, but the big one - the Berlin Wall of identity boundaries - me versus you. "Why queer tango?" I ask Diane, a French banker. "To lose myself", she says.
Leo
Broadcasts