Main content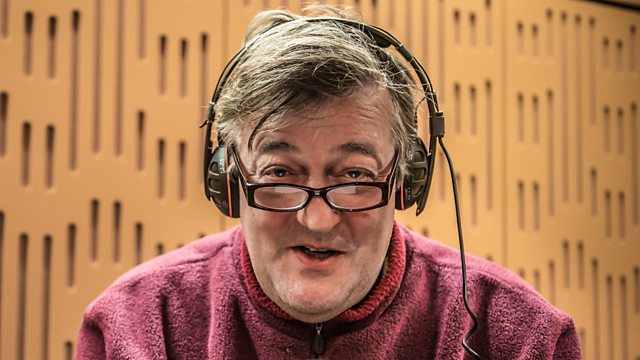 Talking about the Weather
Stephen Fry discusses weather and climate talk with experts and climate change activists.
A history of weather-related language, Stephen Fry acknowledges the influence of God, who it was thought controlled the weather and used it as a way of talking to humans, and tracks the Englishness of weather talk from Shakespeare to the present day.
God seemed to have signalled his approval of the English cause in 1588, by helping destroy the Spanish Armada with storms. Unseasonably hot winter weather in 1661, which threatened to spread plague, was interpreted by King Charles as a punishment for human sin. In a densely worded proclamation, he ordered all subjects to fast. The weather reverted to normal and the King ordered another fast to say thank you.
Despite modern meteorology, whose language is explained to Stephen by TV meteorologist Tomasz Schafernaker, people still look for metaphorical meanings in weather. One activist on the climate change demonstration on an unseasonably warm day in 2015, described it as 'an omen'.
The English preoccupation with weather as a topic of conversation can be quite complex. But Stephen argues we don't have adequate language to deal with the onset of future changes in the climate. We find it hard to realise the idea of 'future generations' as yet unborn. He quotes Marx (Groucho) on the posterity question. 'What has posterity ever done for me?'
Producer: Nick Baker
A Testbed production for BBC Radio 4.
Last on
Broadcasts