Main content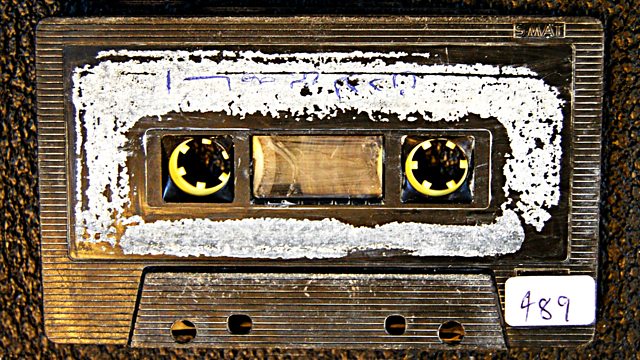 The Bin Laden Tapes
A haul of 1,500 audio cassettes was found in Osama Bin Laden's abandoned compound in Afghanistan. Gordon Corera explores this archive and what it reveals about the Al Qaeda leader.
In early 2002, following the fall of the Talban, Osama Bin Laden's abandoned compound in the Afghan city of Kandahar was ransacked.
Among the finds was a collection of more than 1500 audio cassettes featuring sermons, speeches, songs and candid recordings of Arab-Afghan fighters, recorded between the 1960s up until the 9/11 attacks.
The collection served as an audio library for those who gathered under Bin Laden's roof between 1997 and 2001 - a key era in Al Qaeda's development and growth.
BBC Security correspondent Gordon Corera speaks to Prof Flagg Miller from the University of California-Davis, who has spent more than a decade translating and analysing the tapes.
Through pain-staking detective work Prof Miller has sought to understand what the tapes say about the evolution of Bin Laden, presenting his findings in the book 'The Audacious Ascetic: What the Bin Laden Tapes Reveal about Al-Qaeda'.
The collection features over 200 speakers, with around 20 tapes featuring Bin Laden himself - among them some rarely-heard speeches.
While the cassette tape is undoubtedly an instrument for proselytising and propaganda, this collection reveals that the people making recordings seemed to find extraordinary pleasure in capturing the ordinary sounds of life - conversations over breakfast; sounds from the battlefield; wedding celebrations and militants singing Islamic anthems.
As diverse as the recordings in the collection are, they offer exceptional insight into Bin Laden's broad intellectual interests in the years leading up to the September 11 attacks in the United States.
Presenter: Gordon Corera
Producer: Richard Fenton-Smith.
Last on
Was David Cameron right to order an investigation into the Islamist organisation?

Suspected suicide bomber Kabir Ahmed left Derby to join IS. Simon Cox investigates why.

British jihadi Babar Ahmad's journey from Tooting to a US jail. Dominic Casciani reports.
Broadcast