Main content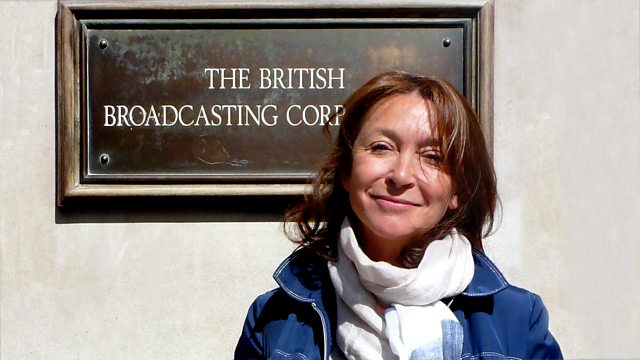 Women for Women International
Cherie Lunghi presents an appeal on behalf of Women for Women International.
Cherie Lunghi presents The Radio 4 Appeal for Women for Women International
Registered Charity No 1115109
To Give:
- Freephone 0800 404 8144
- Freepost BBC Radio 4 Appeal, mark the back of the envelope 'Women for Women International'.
- Cheques should be made payable to 'Women for Women International'.
Last on
Women for Women International
Since 1993, Women for Women International has helped nearly 420,000 marginalised women in countries affected by war and conflict.  

Where extremism takes root, individual freedoms and rights suffer, and women's freedoms are often worst affected. WfWI works directly with women in eight countries, offering support, tools, and access to life-changing skills to move from crisis and poverty to stability and economic self-sufficiency.

Participants come together in classes of 25 for life-skills, leadership and rights awareness training, which enables women to become healthy, active leaders of positive change in their communities. They learn a marketable vocational skill, such as organic farming, bee-keeping, or brick making, and receive business skills training, to turn their chosen skill into an income-generating activity.
Lifeskills class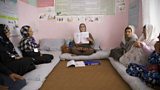 Sooria, a life-skills trainer, teaches a class of WfWI programme participants in Afghanistan.  In the life-skills classes, women learn about their rights, how to participate in decision-making at home and in the community, and how to take care of their health and provide nutritious food for their family.

Photo credit: Rada Akbar
Hope for the future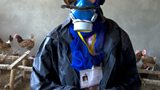 Like Cherie's sponsor sister Tahira, Farida has chosen to learn poultry farming as her vocational skill. Selling eggs produced by her chickens will enable her to pay her children's school fees, which gives her hope for the future. Women who take part in the WfWI programme report that their daily income increases nearly five-fold, from just $0.41 at enrolment, to $1.98 two years after graduation.

Photo credit: Jenny Matthews 
One-to-one connection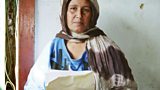 Noorzia is holding a letter she received from her sponsor sister. Building a one-to-one connection between women survivors of war and their sponsor sisters is at the heart of Women for Women International's work. Just knowing that a woman on the other side of the world knows your name and cares for you is a powerful message of hope for the women we work with.

Photo credit: Women for Women International

All names have been changed to ensure the privacy and security of the women we work with.
Broadcasts