Main content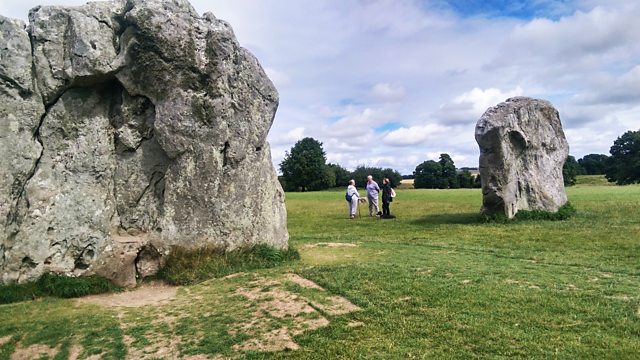 VJ Day, Avebury pilgrims, 'Lazy' atheists
Religious news and current affairs. Including upcoming services to commemorate the 70th anniversary of VJ Day, a pilgrim walk in Avebury, and a new book criticising 'lazy' atheism.
Services are being held this weekend to commemorate the 70th Anniversary of VJ Day. William Crawley speaks to Alan Wills whose father, George, was captured by the Japanese in 1942 and endured three years of brutal treatment as a prisoner of war.
Jeremy Timm, a Reader in the Church of England, will have his preaching licence revoked by the Archbishop of York after choosing to marry his same-sex partner next month. Kevin Bocquet spoke to him about his decision, and Bishop Robert Paterson, Chair of the Central Readers' Council, addresses the Church's management of the issue.
Scottish Catholic Journalist Ian Dunn explains the significance of the McLellan Commission which will publish its report into the child protection policies of the Catholic Church in Scotland next week.
The only victim of child sex abuse among the Chabad movement of ultra-orthodox Jews to give evidence, as part of Australia's Royal Commission, is now trying to set up an international inquiry into the extent of the problem in his faith, as Matt Wells reports.
Bob Walker continues our series of summer pilgrim walks as he explores the pagan connections of Avebury in Wiltshire.
Our series of essays on Christian persecution concludes with the BBC's Chief International Correspondent Lyse Doucet reporting from Pakistan.
And does contemporary atheism thrive on poor arguments and cheap sound bites? It's a claim made in a new book by Dr Andy Bannister. He debates with Sanderson Jones, co-founder of the non-religious Sunday Assembly.
Producers:
Dan Tierney
Zaffar Iqbal
Contributors:
Rt Revd Robert Paterson
Jeremy Timm
Alan Wills
Dr Andy Bannister
Sanderson Jones
Ian Dunn.
Chapters
Scottish Catholic Inquiry

What is the McLellan inquiry into child protection policies likely to reveal?

Duration: 02:34

Chabad abuse

Matt Wells talks to an abuse victim from Australia's ultra-orthodox Jewish community.

Duration: 06:00

Atheism

Does contemporary atheism thrive on poor arguments and cheap sound bites?

Duration: 07:29

Christian persecution

Lyse Doucet reports on the situation for Christians in Pakistan

Duration: 03:44

Jeremy Timm

Does the C of E doctrine on marriage apply to Readers as well as ordained Clergy?

Duration: 09:38

Pilgrim Walk

Bob Walker explores the pagan connections of Avebury in Wiltshire.

Duration: 06:25

VJ Day

William Crawley talks to Alan Wills, whose father George was a prisoner of war.

Duration: 06:23