Main content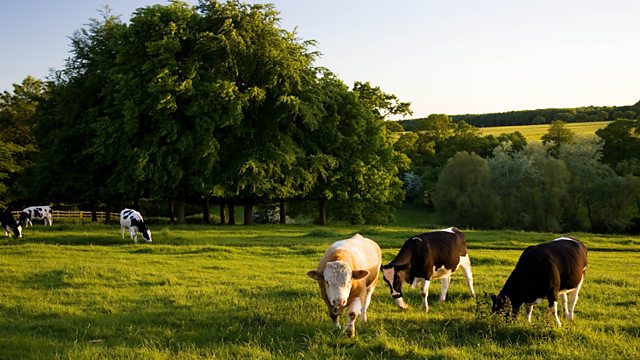 Farm protests, Rail crossings, Angora goats
Farmers' protests about low milk and lamb prices are gathering momentum, but are their campaigning stunts justified? Sybil Ruscoe talks to an economist who does not think so.
Protests by farmers have been in the national headlines, with shelves stripped clean of milk by campaigning dairy producers, and cows set loose in the aisles of a Staffordshire supermarket. But should farmers just face up to the realities of running a business, be grateful for their subsidies, and stop complaining? Sybil Ruscoe talks to one agricultural consultant who thinks just that.
There have been more than a hundred near misses at railway crossings on farmland in the last five years, and some fatal collisions. With harvest underway, one of the busiest times in the farming year, Network Rail and the National Farmers' Union have launched a campaign reminding farmers of the dangers.
And as the week-long look at goat farming continues, we hear from a couple in Wales who have been breeding and showing Angora goats for more than forty years.
Presented by Sybil Ruscoe and produced by Emma Campbell.
Call 0800 082 82 84 to donate to the Radio 4 Christmas Appeal