Main content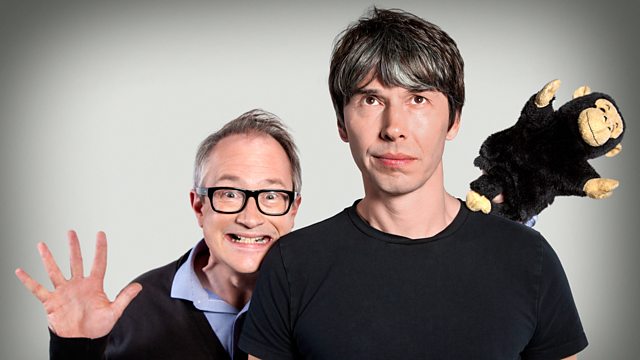 Forensic Science
Brian Cox and Robin Ince take a forensic look at forensic science. They are joined by Rufus Hound, forensic scientist Professor Sue Black and forensic botanist Dr Mark Spencer.
A Forensic look at Forensics
No dead strawberries this week, but plenty of dead bodies, as Brian Cox and Robin Ince take a gruesome look at the science of death and some of the more unusual ways that forensic scientists are able to look for and gather clues and evidence. From insects that can be used to give a precise time of death, to the unusual field of forensic botany, It's not just DNA evidence that can be used to pinpoint someone to the scene of a crime. They are joined on stage by Professor Sue Black from the University of Dundee, Dr Mark Spencer, a forensic botanist at the Natural History Museum and comedian Rufus Hound.