Main content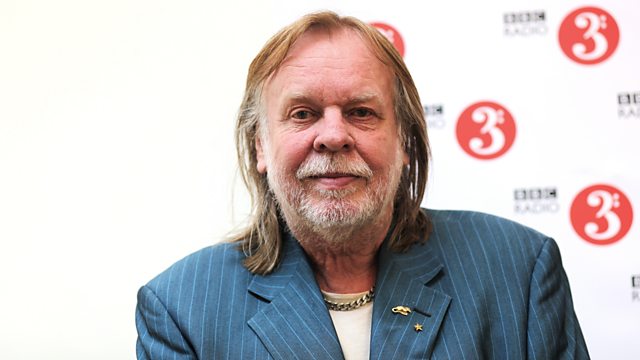 Monday - Rob Cowan, plus Sarah Walker with Rick Wakeman
With Rob Cowan. Including Five Reasons to Love the Harpsichord; Musical challenge; Proms Artist of the Week: Evelyn Glennie, featured in Minoru Miki's Marimba Spiritual.
9am
A selection of music including '5 reasons to love... the harpsichord'. Rob explores the range of styles of this characterful instrument, including Spanish flavoured pieces by Soler and Scarlatti, works by Couperin with a sense of nobility, Bach's intricate Fantasia and Fugue and the percussive excitement of a concerto by Henryk Gorecki.
9.30am
Take part in our daily musical challenge: can you work out which two composers are associated with a particular piece?
10am
Throughout the week Sarah talks to the musician Rick Wakeman, who shares a selection of his favourite classical music. Rick abandoned his piano studies at the Royal College of Music to pursue a career in rock, both as a solo performer and in the prog-rock group Yes. He has since become a familiar face on television through his appearances in the BBC television series Grumpy Old Men. Rick's music choices range from Bach to Shostakovich, and his conversations with Sarah cover topics including his friendship with the harpsichord maker Thomas Goff, as well as the everyday business of being a rock legend.
10.30am
This week Rob features recordings by BBC Proms artist Dame Evelyn Glennie, one of the UK's best loved solo musicians who celebrates her 50th birthday this summer. Glennie was born in Aberdeenshire, trained at the Royal Academy of Music, and swiftly became the world's most successful virtuoso percussionist. She has recorded over thirty CDs and, as well as commissioning new works, has written percussion pieces of her own to perform. Her range of instruments is huge; from her beloved marimba to ones she's developed herself including the Simtak, made from an old car exhaust pipe.
Minoru Miki
Marimba Spiritual (excerpt)
Evelyn Glennie (marimba),
Stephen Henderson, Gary Kettel, Greg Knowles (percussion).
Music Played
5 REASONS TO LOVE...HARPSICHORDS

RICK WAKEMAN'S CHOICE NO.1

RICK WAKEMAN'S CHOICE NO.2

PROMS ARTIST OF THE WEEK: EVELYN GLENNIE

PROMS ARTIST OF THE WEEK: EVELYN GLENNIE
By Association
Answer: Henry Purcell and Benjamin Britten
The music played:
Purcell (realised by Britten)
How blest are Shepherds
John Mark Ainsley (tenor)
Graham Johnson (piano)
HYPERION