Main content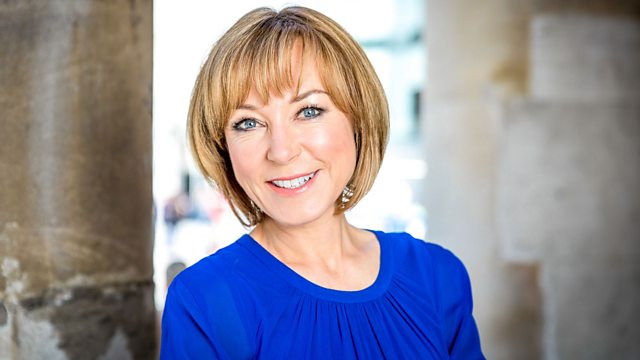 Episode 6
Sian Williams and her panel of guests discuss ethical and religious topics. Is infidelity ever right? Should we be able to choose when we die? Should surrogacy be commercialised?
Is infidelity ever right?
Hackers have threatened to expose millions of members of an online match-making agency for married people who want to have affairs. A million of the would-be adulterers are in the UK. The website's slogan is: 'Life is short. Have an affair'. Is it ever ok to cheat? Or do partners who stray deserve no sympathy? The panel features social scientist and writer Catherine Hakim, writer and broadcaster Rabbi Jonathan Romain, columnist Milo Yiannapoulis and Rev George Hargreaves of the Scottish Christian Party.
Should we be able to choose when we die?
Jackie Baker has motor neurone disease and her health is in rapid decline. She tells Sunday Morning Live why she wishes to end her life at a Swiss clinic. The Catholic Church has declared this Sunday its Day for Life. It says it has chosen the theme to counter the 'great lie that lives affected by great illness are not worth living'. Meanwhile a Welsh family has been stopped from fundraising for their mother who wants to end her life at the Swiss clinic Dignitas. How can we resolve the highly charged debate on assisted dying?
Should surrogacy be commercialised?
Rachael Coleman carried a baby for Leyla Hutchings when she couldn't have her own children. The women explain why they believe surrogacy is best kept as an altruistic act. Is it time we changed the law on surrogacy in Britain so that women can charge for carrying a baby for someone else? In countries including the United States and India surrogacy is a commercial industry. In the UK arrangements depend largely on trust between the surrogate and the prospective parents. Is surrogacy better left alone or should it be a paid job where the woman can set the price? The panel is joined by Natalie Smith from Surrogacy UK and Helen Prosser from Brilliant Beginnings.
Actress, comedian and writer Meera Syal talks to Sunday Morning Live about her life, her career and her new novel about British-Indian surrogacy.
Clips

Credits
| Role | Contributor |
| --- | --- |
| Presenter | Sian Williams |
| Participant | Catherine Hakim |
| Participant | Jonathan Romain |
| Participant | Milo Yiannopoulos |
| Participant | George Hargreaves |
| Participant | Natalie Smith |
| Participant | Helen Prosser |
| Interviewed Guest | Meera Syal |
| Production Coordinator | Caoimhe Cassidy |
| Producer | Marie Irvine |
| Assistant Producer | Cathy McMorrow |