Main content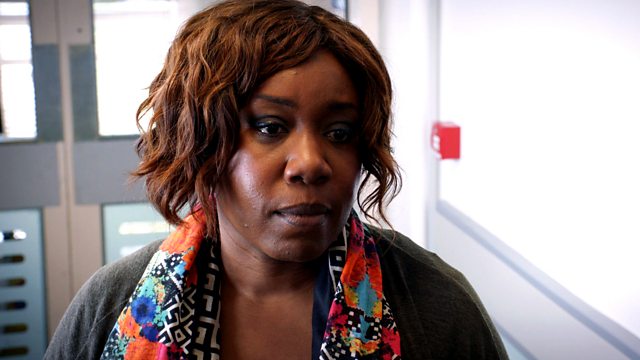 Hospital drama. A devastated Mo tries to keep her head above water. Fletch and Clifford realise that it's only a matter of time before the truth is revealed.
Mo keeps herself busy in work while waiting for Adele to come round. When Adele's serious condition takes a turn for the worse, the Effangas and Jesse pull together, united, praying that Adele will wake up.
Fletch and Clifford panic about the right thing to do following Adele being beaten and left for dead by the criminal gang they owed money to. They agree to keep quiet on the matter and carry on as normal - until the situation becomes untenable, and Clifford realises that he has to leave Holby.
Arthur has his hands full with a demanding patient - a sexy, very forward cougar who takes a shine to him. When Sian refuses to take her health seriously, Arthur finds her impossible to treat and starts to lose his cool, much to the disappointment of Morven, who gets both barrels!
Credits
| Role | Contributor |
| --- | --- |
| Adrian 'Fletch' Fletcher | Alex Walkinshaw |
| Henrik Hanssen | Guy Henry |
| Adele Effanga | Petra Letang |
| Jesse Law | Don Gilet |
| Mo Effanga | Chizzy Akudolu |
| Serena Campbell | Catherine Russell |
| Arthur Digby | Rob Ostlere |
| Morven Shreve | Eleanor Fanyinka |
| Essie Harrison | Kaye Wragg |
| Dominic Copeland | David Ames |
| Zosia March | Camilla Arfwedson |
| Oliver Valentine | James Anderson |
| Elliot Hope | Paul Bradley |
| Guy Self | John Michie |
| Cara Martinez | Niamh Walsh |
| Clifford George | Geff Francis |
| Mr Thompson | Ben Hull |
| Ina Effanga | Angela Wynter |
| Stephen Holting | Max Green |
| Sian Kors | Andree Bernard |
| Hugh Dogan | Mark Frost |
| Writer | Johanne McAndrew |
| Writer | Elliot Hope |
| Producer | Ailsa Macaulay |
| Director | Jan Bauer |