Main content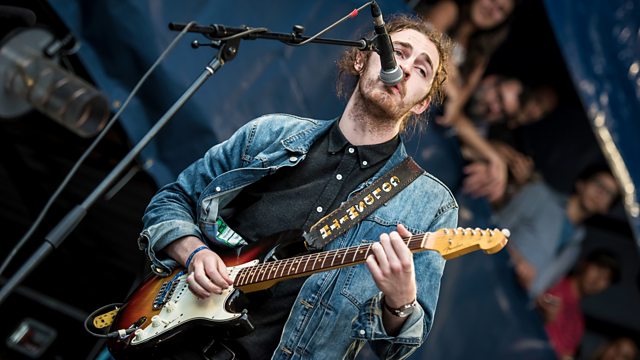 Seth Lakeman and the Newport Folk Festival
Seth Lakeman, one of the UK's most acclaimed folk musicians, explores the history and influence of the festival where, 50 years ago, Bob Dylan 'went electric'.
Seth Lakeman explores the cultural impact of the Newport Folk Festival, one of the world's most acclaimed musical celebrations, where 50 years ago Bob Dylan famously 'went electric' and dramatically changed the course of popular music.
As a fan of the history of folk music Seth is keen to discover how Dylan's iconic performance in July 1965 helped establish the Newport Folk Festival's reputation as a barometer for cultural change, where key artistes at the forefront of the civil rights movement were provided with a platform to voice their political views to a wider audience. Having the so called 'voice of a generation' perform such an outrageous act as playing an amplified electric set of songs was viewed by many purists at the time as a betrayal of the honesty and purity of Folk music while others saw it as a radical rejection of the old guard and the key musical turning point of the 60's.
Seth talks with musicians, fans and festival organisers some of whom were there with Dylan in 1965 to discover why his now iconic appearance at Newport had such a momentous political and musical impact, re-defining the boundaries between pop and folk.
Last on
Broadcast