Main content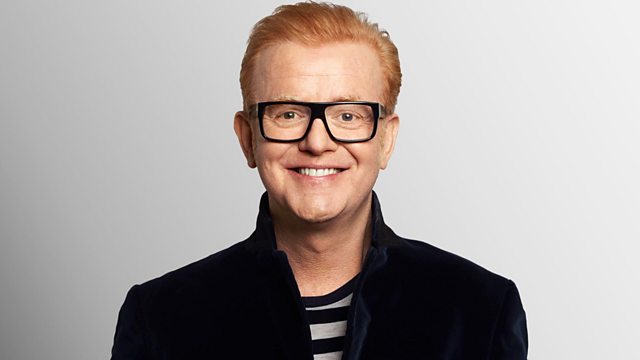 Open Mic Morning
Chris invites upcoming musicians to play live for an Open Mic Morning in the studio. Plus Simon Mayo on the phone live from the Edinburgh Festival Fringe.
Chris invites upcoming musicians to play live for our Open Mic Morning in the studio. Plus Simon Mayo chats to Chris on the phone live from the Edinburgh Fringe Festival.
Today's download is dedicated to everyone who has a regular waking thought that reboots them back to where they want to start the day, not where the world left them dangling the night before...
And today's show is entitled: my mate has a good one, he wakes up every morning and says to himself "remember, it's not your fault".
Pause For Thought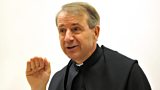 Father Christopher Jamison, Benedictine Monk
Today is the feast of St Bernard, so I wanted to begin by wishing a happy day to all Great St Bernard dogs. This magnificent dog is named after the Great St Bernard Pass which connects France and Italy in the Alps. The monks who ran the hospice there bred this dog because it was so strong that it could wade through the snow to rescue people. But this connection of the dog with today's feast turns out to be a false start; when I mentioned the idea to my brothers in the monastery, one of them said quietly: you've got the wrong St Bernard. Oh no! There are it turns out several Sts Bernard and the one whose feast it is today is not the one who gave his name to the dog. So what about today's St Bernard?
Well he was a monk who lived in the 11th century and as another of my brethren said, he spent a lot of his time buzzing round Europe like an angry bluebottle. He scolded the Pope for being unjust, he attacked bishops for being corrupt and he disagreed with the leading theologians. He accused philosophers and theologians of mere curiosity about God; he said that real knowledge of God comes from living in a school of charity, in a community. Arguing about God has its place, he said, but if you really want to know God, live with love. To love somebody, he said, you must accept the person with all their faults: and then he quoted the ancient proverb: love me, love my dog. Oh, we've ended up where we began, with dogs. So today let's enjoy dogs, both our canine pets and the imperfections of our loved ones. Love me, love my dog. Happy Feast Day to dog lovers everywhere.