Main content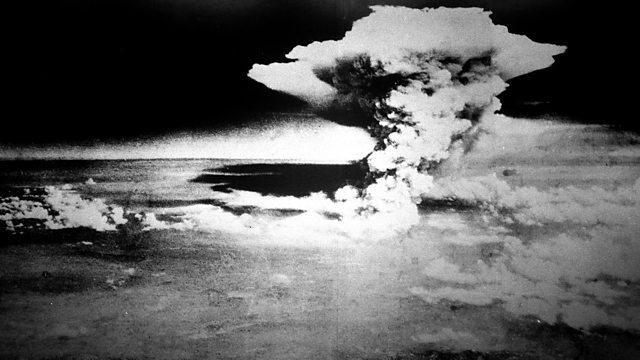 Under the Mushroom Cloud
A dramatic eyewitness account of the events in Hiroshima on 6 August 1945, from 98-year-old survivor Dr Shuntaro Hida.
A dramatic eye-witness account of the events in Hiroshima just over seventy years ago.
On 5th August 1945, Shuntaro Hida was a 28-year old doctor working at the Hiroshima Military Hospital - the epicentre of the atomic bomb dropped by the Enola Gay. After a dinner for visiting dignitaries, where a lot of sake had been consumed, he was woken by a man who had come to ask him to treat his sick grandchild. Strapped to the back of the man's bike, they cycled 6 km to the village of Heseka, where he spent the night treating the child.
This chance event saved his life.
Dr Hida's personal and professional story is such a remarkable and extraordinary one it makes compelling listening. As he was preparing to give the child a syringe, he happened to look up into the clear blue sky on the morning of 6th August and saw the American bomber flying over Heseka. Then he saw the blinding flash over Hiroshima and, a few seconds later, was thrown through the air by the force of the blast.
Clawing his way from under the rubble of the collapsed building, he saw the growing mushroom cloud.
Dr Hida's immediate instinct was to rush back to the hospital - but he describes encountering so many horrendously injured and burnt people fleeing the city, some crawling on their hands and knees with burnt flesh dropping off their bodies like molten wax, he couldn't get through.
So he jumped into the river and swam to the city centre, where he found complete and utter devastation. He made his way back to Heseka and did what he could - with only a few bandages and little else - to set up a treatment centre for the victims. Now aged 98, Dr Hida has dedicated the rest of his life to treating Hiroshima survivors.
Produced by Ruth Evans
A Ruth Evans production for BBC Radio 4.
Last on
Broadcasts

Featured in...
Fascinating facts in 15 minutes - from selfies to silence, with moshpits and Kardashians.