Main content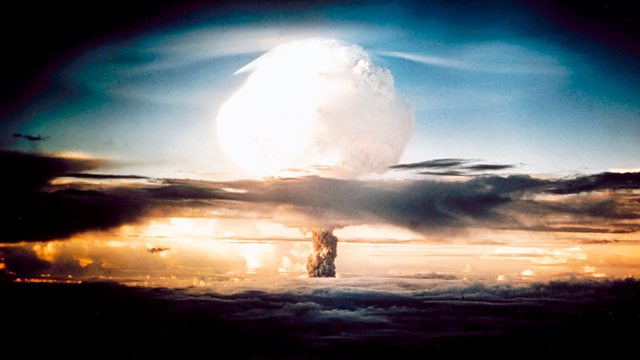 Migrants, Pilgrim walks, Women-managed mosque
William Crawley talks to a Japanese survivor of the Hiroshima bomb ahead of the 70th anniversary. Plus a look at fandom and religion, and Bob Walker treks the new St Hilda's Way.
As the situation with migrants in Calais escalates, what is the wider picture across Europe? William speaks to Doris Peshke, General Secretary for the Churches Commission for Migrants in Europe.
If you are a fan of something, say Lady Gaga or Harry Potter does that mean it's your religion? That's a question that was explored at Leicester University this week at the Fandom and Religion Conference. Trevor Barnes reports.
With the Olympic Games in Brazil just over a year away, Bruce Douglas reports on Rio de Janerio's Catholic Churches and their different views on the long term benefits of the games.
The Pew Research Center says there are 102 countries where Christians face harassment and persecution - the highest number for any religion. For the next three weeks, Sunday hears from BBC correspondents about some of the worst places. This week, Stephen Evans reports on North Korea.
The French broadcaster and journalist Anne-Elisabeth Moutet updates us on the right to die case of Vincent Lambert in France and the moral questions it raises.
Over the next four weeks, our reporter Bob Walker will be walking around the country taking in the scenery and history of some of Britain's pilgrim walks. His first trek takes him to St Hilda's Way in North Yorkshire - England's newest pilgrimage route.
Kyoko Gibson, the daughter of a Japanese survivor of the Hiroshima bomb talks to William about her family story ahead of the 70th anniversary of the bombings.
Is building a female managed mosque the way to influence the participation of women in mosques? Bana Gora from the Muslim Women's Council and writer and broadcaster Khola Hasan discuss.
Producers:
Zaffar Iqbal
Carmel Lonergan
Editor:
Amanda Hancox.
Chapters
Migrants

What's the situation across Europe for migrants?

Duration: 03:58

Fandom

If you're a fan of something, say Man Utd or Beyonce does that mean it's your religion?

Duration: 05:33

Christian Persecution

Stephen Evans Essay on North Korea

Duration: 03:50

Right to Die

Anne-Elisabeth Moutet on the right to die case of Vincent Lambert in France.

Duration: 05:03

Rio 2016

How the churches are getting involved.

Duration: 03:51

Hiroshima 70th Anniversary

William speaks to Kyoko Gibson, the daughter of a Japanese survivor of the Hiroshima bomb

Duration: 06:29

Pilgrim Walk Series

First in four walks, St Hilda's Way, North Yorkshire.

Duration: 06:47

Women Lead Mosque

Could a female managed mosque improve the participation of women in Islam in the UK?

Duration: 06:38