Main content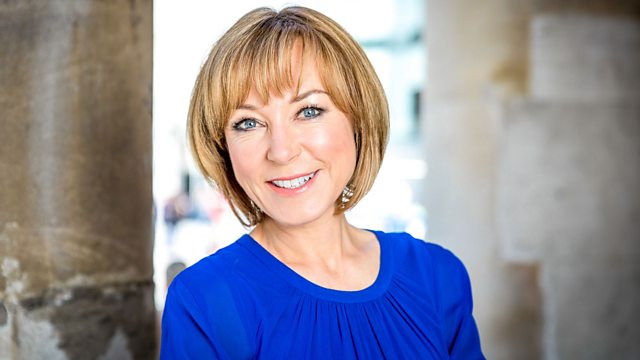 Episode 5
Sian Williams and guests discuss Britain's growing obesity problem and the right to privacy, and ask if Britain is still a Christian country.
Is obesity a disability?
One in four adults in the UK are categorised as obese, and an overall projection suggests 30 per cent of the population will be obese by 2030. More than 135 patients undergo an amputation every week due to diabetes - a dramatic increase driven by Britain's obesity epidemic, warned Diabetes UK earlier in the week. With diet-related ill health leading to 70,000 early deaths a year, the British Medical Association has called for a 20 per cent tax to be levied on sugary drinks to deter consumption. Is it about personal responsibility, or is government intervention needed? Would fat taxes work?
Panel:
Mail on Sunday columnist Peter Hitchens
Science journalist and television presenter Michael Mosley
Journalist and broadcaster Angela Epstein
Director of Liberty Shami Chakrabarti
Do you trust the security services with your privacy?
The Independent Surveillance Review Report was published earlier in the week. Commissioned by Nick Clegg in March 2014, the report suggests that neither democracy nor security need to be compromised when it comes to surveillance of the public. The report proposes that the intelligence services retain the power to collect bulk communications data on the private lives of British citizens, but it also concedes that privacy must be a consideration throughout the process. But as we openly live our lives online, and are arguably irresponsible with our personal data, are we right to expect privacy? What is more important, personal privacy or national security? Do we have to sacrifice one to safeguard the other? The panel are joined by Rev Rose Hudson-Wilkin.
Is Britain still a Christian country?
Earlier in the week, the General Synod of the Church of England met to discuss issues affecting the church in 2015. Less than four per cent of the 3,800 candidates were from BAME backgrounds, prompting the Bishop of Chelmsford Rev Stephen Cottrell to say that the church is still guilty of racism and is in danger of being less representative - and therefore less relevant. The Pew Research Center recently concluded that if current trends continue, the proportion of the UK population identifying themselves as Christians will fall to 45 per cent by 2050, while the proportion of Muslims will rise from five to eleven per cent. The proportion claiming no religion will also rise significantly to 39 per cent. But does Christianity still speak to British society? Or has our national faith become diluted? Tommy Sandhu visits Leicester to find out whether Christianity is still important to the man on the street. Meanwhile, Hardeep Singh Kohli meets actress Pauline McLynn, who is embarking on a stage tour of East Is East, to talk Catholic schooling, religion on TV, Father Ted and animal activism.
And to mark International Nelson Mandela Day, the South African Cultural Choir share a musical tribute to the iconic man.
Clips

Credits
| Role | Contributor |
| --- | --- |
| Presenter | Sian Williams |
| Production Coordinator | Caoimhe Cassidy |
| Producer | Muireann McGinty |
| Assistant Producer | Sarah Carson |
| Editor | Kuljinder Khaila |
| Participant | Peter Hitchens |
| Participant | Michael Mosley |
| Participant | Angela Epstein |
| Participant | Shami Chakrabarti |
| Participant | Liz Thomson |
| Participant | Julie Cressfield |
| Participant | Rose Hudson-Wilkin |
| Participant | Stephen Cottrell |
| Participant | Anjum Anwar |
| Reporter | Tommy Sandhu |
| Interviewer | Hardeep Singh Kohli |
| Interviewed Guest | Pauline McLynn |