Main content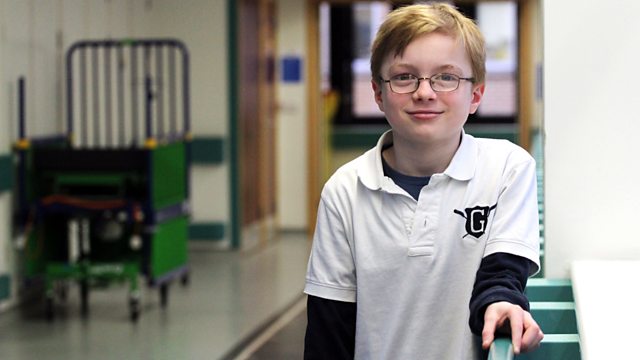 Fight to Breathe
Documentary series. This episode looks at children whose lungs are failing. In severe cases, their only hope of survival is to undergo a double lung transplant.
Great Ormond Street Hospital is the last chance for children in the UK whose lungs are failing because of cystic fibrosis and other conditions. In a few very severe cases each year, their only hope of survival is to undergo a radical and risky step - a double lung transplant.
With extraordinary access to the medical teams and the families involved for a year, this programme follows the perilous but potentially life-changing process of giving a child new lungs and a new life. Doctors only decide to list a child for transplant when they have less than two years to live with their own lungs.
But new lungs - which can be rejected by the body - have a limited life span. Neither doctors nor families can know how long they will last. Children then have to live with the uncertainty of waiting for a matching donor lung to become available. As many as 25 per cent die while they are still waiting. For some lung transplant children, it is only after new lungs have arrived, that the greatest challenges begin.
Charlie is nine years old and has cystic fibrosis. For most of his life he has managed to cope but in recent months his condition has rapidly deteriorated. Doctors and his family - and Charlie himself - will need to make a decision quickly. Jess is 14, and was told she should be listed for a lung transplant two years ago. But she was too scared. She made her own decision to take a risk and delay the operation. But has she left it too late?
Chloe is 11 and has already been waiting for new lungs for nearly a year. Louie is a few days short of his second birthday. Doctors are considering making him the youngest patient ever to have a lung transplant at Great Ormond Street.
Clips

Credits
| Role | Contributor |
| --- | --- |
| Executive Producer | Lucy Hillman |
| Series Producer | Dollan Cannell |
| Director | Catey Sexton |
| Producer | Catey Sexton |
| Lung Transplant Consultant | Helen Spencer |
| Lung Transplant Consultant | Paul Aurora |
| Respiratory Consultant | Colin Wallis |