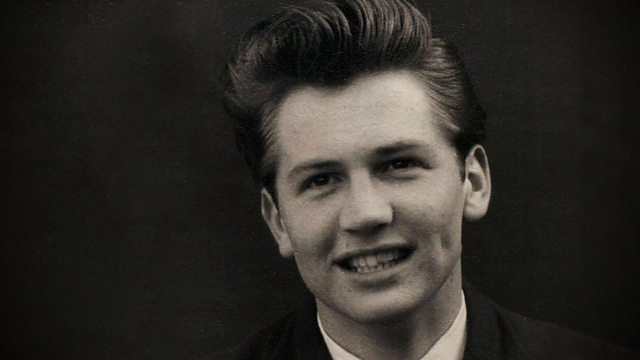 Melvyn Bragg: Wigton to Westminster
A surprising, revealing and intimate portrait of the working class boy from Cumbria who crossed the class divide to become an establishment figure.
Melvyn Bragg is an inexhaustible broadcaster and champion of the arts and has variously been called a polymath and the nation's schoolmaster. Bragg is best known for the South Bank Show, the country's longest-running arts programme, which has profiled many of the world's most notable writers, actors, artists and musicians. With innumerable other television series to his name, he is also a constant presence on BBC Radio 4 and has written 22 novels, numerous works of non-fiction, plays and film scripts, and in 1998, he entered the House of Lords and became Lord Bragg of Wigton. He has been a familiar figure in our living rooms for the past 50 years, but what's less well known is his private persona. With contributions from a wealth of well-known figures - from Dame Judi Dench to Tony Blair and his childhood friends - this documentary reveals a man still deeply embedded in his working-class Cumbrian roots and struggling to come to terms with an event that occurred over 40 years ago - the tragic suicide of his first wife.
Credits
| Role | Contributor |
| --- | --- |
| Producer | Anne Elletson |
| Executive Producer | Stuart Prebble |
| Director | Olivia Lichtenstein |
| Producer | Olivia Lichtenstein |
| Participant | Melvyn Bragg |
| Participant | Judi Dench |
| Participant | Tony Blair |
| Participant | Marie-Elsa Bragg |
| Participant | John Humphreys |
| Participant | Joan Bakewell |
| Participant | Grayson Perry |
| Participant | Chris Evans |
| Participant | Howard Jacobson |
| Correspondent | Neil Hannon |
| Participant | Julian Fellowes |
| Participant | John Birt |
| Participant | Will Self |
| Participant | Cate Haste |
| Participant | Sol Campbell |
| Participant | MR James |
| Participant | Joan Martos |
| Participant | Brian Campbell |
| Participant | Brian Henderson |
| Participant | William Ismay |
| Participant | Humphrey Burton |
| Participant | Tracey Emin |
| Participant | Tom Morris |
| Participant | Philippa Browning |
| Participant | Justin Wark |
| Participant | Steve Cowley |