Main content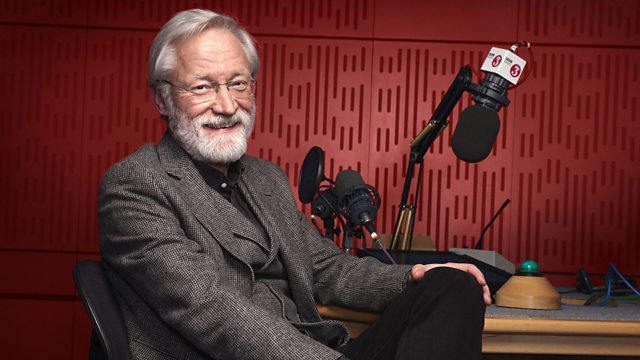 Donald Macleod surveys some of the music particularly associated with Gloucester Cathedral's contribution to the three centuries of the Three Choirs Festival.
Gloucester Cathedral is renowned for having a uniquely beautiful acoustic, and famously was the venue for the premiere of one of the most quintessentially English pieces of music - Vaughan Williams's Fantasia on a Theme of Thomas Tallis. And Gloucester is the final stop on Donald Macleod's tour of the three cities that constitute the geographical, historical, and musical triangle of the Three Choirs Festival. The festival takes place annually, as it has for three centuries, and lies at the heart of British musical life.
Today Donald Macleod visits the office of Chief Executive Dominic Jewel and discusses the practicalities of managing a festival that extends over three counties. He also pays a final visit to Festival historian Anthony Boden and discusses the particular influence of Herbert Howells and Ivor Gurney, two of Gloucestershire's finest composers.