Main content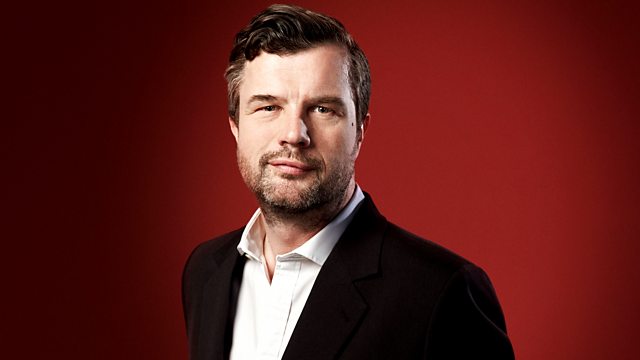 Live from Cornwall
Petroc Trelawny presents a special edition of Breakfast, live from Mullion Harbour in Cornwall, celebrating the sounds of Britain's coastline. With sea-themed music and live performances from local Cornish musicians.
National Trust Sounds of our Shores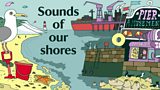 The National Trust, in collaboration with The British Library, need your help to create the first ever coastal soundmap of the UK.
Running from the 21 June until the 21 September, this interactive map will take a snapshot of the sounds of the whole UK coastline during the summer of 2015. It could be the vibrant sounds of a working fishing village, gulls screaming on one of the wonderful seabird islands dotted around our coast or the kettle whistling from inside a much loved beach hut.
To get involved in this sound survey of coastal sounds all you need to do is upload your recordings using the free audioBoom app or a web browser. You can record the sounds of our shores on your smartphone, tablet computer or handheld recorder. To help you get started, we've put together some top tips for recording at the coast and more information about how you can contribute.
When uploading your recordings via audioBoom, add the tag #shoresounds and they will appear on the soundmap.
Visit Sounds of our Shores and enjoy listening to the sounds of the UK coastline.
Sunrise over Mullion Harbour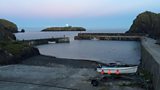 Outside Broadcast truck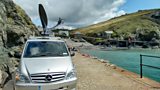 Petroc on the harbourside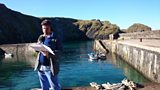 The Cadgwith Singers