Main content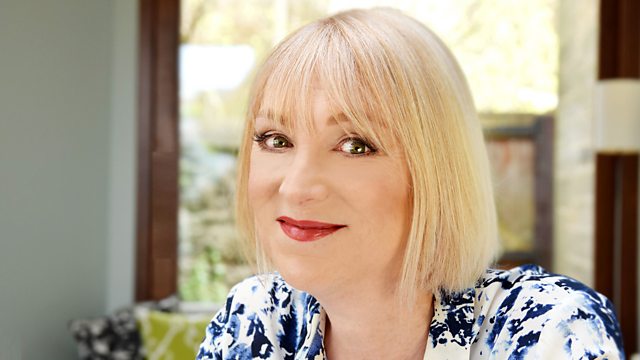 Edi Stark sits in with Patrick Kielty and the Tuesday Review
Edi Stark sits in for Janice Forsyth and talks to comedian Patrick Kielty and novelist Charity Norman. Plus the Tuesday Review.
Two of Ireland's most exciting artists, playwright Enda Walsh and composer Donnacha Dennehy, have joined forces to create The Last Hotel, an opera premiering at the Edinburgh International Festival - they talk to Edi about their collaboration.
Irish presenter and comedian Patrick Kielty tells Edi about his first solo Edinburgh Fringe show.
Scottish writer Ron Butlin will be in the studio to discuss his new book of poetry The Magicians of Scotland.
Charity Norman reveals the inspiration behind her highly topical new book - The New Woman, a mainstream novel festuring a transgender central character, which has just been announced as a BBC Radio 2 Book Club Choice.
This week's Tuesday Reviewers are Hania Allen, Kirsty Logan and Frank To. They will be reviewing Paul Murray's new novel The Mark and The Void; Series 3 of Ripper Street and John Chamberlain's exhibition at Inverleith House.
Chapters
Enda Walsh & Donnacha Dennehy

We speak with 2 of the people behind chamber opera, The Last Hotel.

Patrick Kealty

We hear from comedian Patrick Kealty

Ron Butlin

We hear from writer Ron Butlin and hear some readings.

Tuesday Reviews

We review the weeks TV, books, movies, music and more.