Main content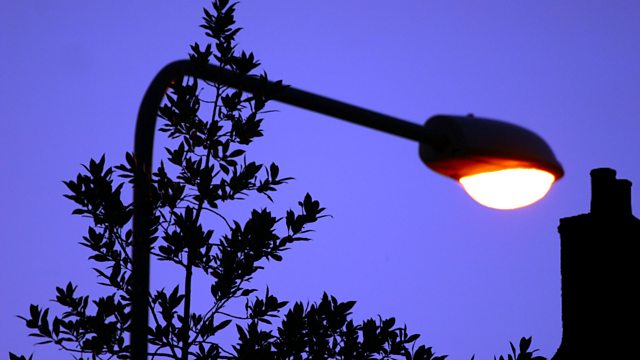 Street lights, Bottled water, Home swapping
Consumer affairs. Winifred Robinson finds out what happens when local councils turn off street lights late at night to save money. Plus the popularity of bottled water in the UK.
We reveal the findings of new research into what happens when local authorities turn off street lights late at night to save money. Some have predicted that it will inevitably lead to a rise in crime and road accidents.
The high street stores investing millions in creating a new and "special" shopping experience so you'll visit the shop more often, stay for longer and spend more money.
Sales of bottled water in the UK have increased dramatically over the last thirty years. We now consume more than two billion litres of it every year. How has the industry managed to do that in a country where tap water is good quality and in some places tastes delicious?
Swapping homes with another family is one way to cut the cost of your holiday. What's it like letting someone else stay in your house while you're away? We bring together two families as they settle into each other's homes in Edinburgh and Tarragona in Spain.
Producer: Jonathan Hallewell
Presenter: Winifred Robinson.
Chapters
Action Fraud

Company paid to run the government's fraud hotline has gone into administration

Duration: 04:06

Concept Store

How high street stores are working harder to get us to visit and spend

Duration: 07:54

Home Swappers

Going on holiday by swapping your home with another family

Duration: 07:20

Street Lights

New research suggests switching off street lights has not affected crime or road safety

Duration: 07:57

Money From Water

Why sales of bottled water in Britain continue to increase.

Duration: 05:01

Benefit Sanctions

A government advisory committee is calling for a review of current sanctions system

Duration: 04:46