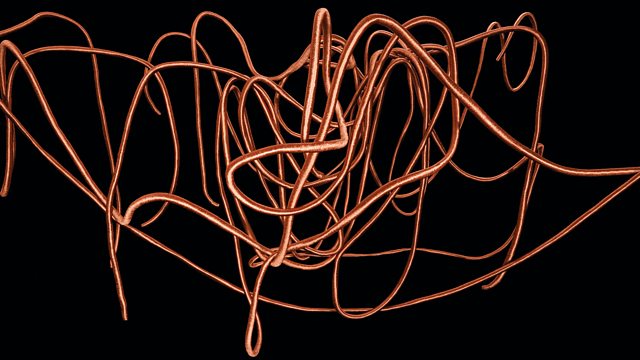 Mack and Mabel, Inside Out, Life in Squares, An Account of the Great Auk, Alice Anderson
Mack + Mabel in Chichester, Pixar's Inside Out, Life in Squares on BBC2, Jessie Greengrass's An Account of the Great Auk, Alice Anderson at The Wellcome Collection.
There's a revival of Mack + Mabel, starring Michael Ball at the Festival Theatre in Chichester. By the team behind Hello Dolly, it's a tale of the silent movie era as it began to fall apart. A flop on Broadway in 1974, how does the new production fare?
Inside Out is the latest Pixar film. Set inside the head of an 11 year old girl some reviewer have praised it as the best children's film ever; will our reviewers agree?
Life in Squares on BBC2, is a drama about the glamorous, bohemian world of the Bloomsbury Set and their complicated intertwining love lives and careers.
Jessie Greengrass's debut work is a collection of short stories "An Account of the Decline of Great Auk, According to One Who Saw It". Is it a promising start?
The Wellcome Collection in London has an exhibition by Alice Anderson - winding copper wire around everyday objects; does this process imbue them with a different significance?
TV: Life in Squares, BBC 2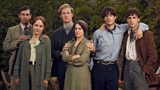 Life in Squares begins Monday 27 July 2015 at 9pm on BBC 2.   
David 'Bunny' Garnett (BEN LLOYD HUGHES), Duncan Grant (JAMES NORTON), Vanessa Bell (PHOEBE FOX), Clive Bell (SAM HOARE), Virginia Woolf (LYDIA LEONARD), Leonard Woolf (AL WEAVER)  (l-r)   Image Credit:  BBC/Ecosse Films/Robert Viglasky
THEATRE: Mack And Mabel, Chichester Festival Theatre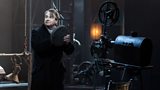 Mack and Mabel
continues at the Chichester Festival Theatre until 5th of September, then it tours the country. Image:  Michael Ball as 'Mack'.  Photo credit Manuel Harlan
EXHIBITION Alice Anderson: Memory Movement Memory Objects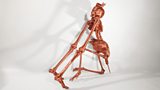 Alice Anderson:  Memory Movement Memory Objects
continues at the Wellcome Collection  until 18/10/2015. Admission free. 
Image:  ALICE ANDERSON'S TRAVELLING STUDIO, ROPES, 250 m of paper ropes, copper wire.  Image copyright: Matt Holyoak
Subscribe to the Saturday Review podcast
Podcast
Sharp, critical discussion of the week's cultural events, with Tom Sutcliffe and guests