Main content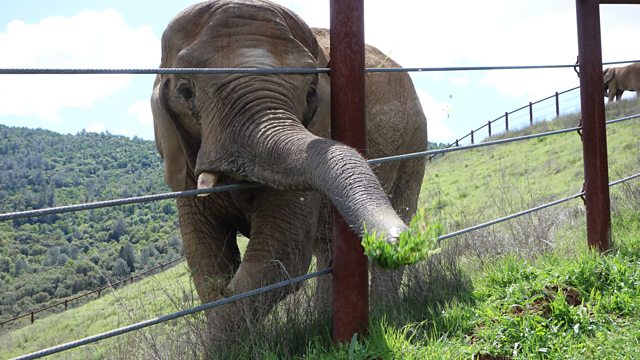 Circus Elephant Rampage
A Storyville documentary: The story of Tyke, a circus elephant who went on a rampage in Honolulu in 1994, killed her trainer in front of spectators and died in a hail of gunfire.
The gripping and emotionally-charged story of Tyke, a circus elephant who went on a rampage in Honolulu, Hawaii, in 1994, killed her trainer in front of thousands of spectators and died in a hail of gunfire.
Her break for freedom - filmed from start to tragic end - traumatised a city and ignited a global battle over the use of animals in the entertainment industry. Looking at what made Tyke snap, the film goes back to meet the people who knew her and were affected by her death - former trainers and handlers, circus industry insiders, witnesses to her rampage, and animal rights activists for whom Tyke became a global rallying cry.
Tyke is the central protagonist in this tragic but redemptive tale that combines trauma, outrage, insight and compassion. This moving documentary raises fundamental questions about our deep and mysterious connection to other species.
Stefan Moore and Susan Lambert, directors of Circus Elephant Rampage answer the Storyville Q&A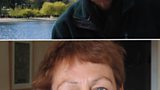 What is more important, story or character?
For us, story and character are inseparable; insight, emotion and revelation lie in the interplay between the two.

What made you first want to explore the subject?
Tyke Elephant Outlaw grew out of our research into the work of a passionate group of lawyers that is attempting to fundamentally redefine the legal status of certain animals to provide them with some of the same basic rights as humans. They believe that some animals have a level of consciousness that qualifies them for legal personhood. Elephants are one of them. They are highly intelligent, have extremely close family ties, show empathy and are among the few animals that exhibit self-awareness, something humans do not develop until the age of two. In the course of our research we came across the story of Tyke whose story of rebellion against slavery and abuse we felt embodied many of the themes and questions we had been exploring.

How long did it take to get the film off the ground?
About four years from the time we first came across Tyke's story.

What were you most surprised to learn in the course of production?
During our early research, we were not prepared for the level of resistance and antagonism we would encounter. Twenty years after her rampage in Honolulu the topic of Tyke remains taboo within the secretive America circus industry. More than any other incident of its kind, Tyke polarized the debate over wild performing animals and heightened the industry's hostility towards the animal rights movement. In the course of our research, the mere mention of Tyke's name was often enough to get doors slammed in our faces. It was, therefore, all the more remarkable to find those prepared to speak honestly about Tyke and life in the circus. 

What have been the differences in reception to the film in countries it has now travelled to?The film had its world premiere at the Sarasota Film Festival in Sarasota, Florida - the heart of the US circus industry. Word about the screening got out via Facebook and Twitter and drew crowds of demonstrators to the screenings – animal rights groups on one side supporting the film and angry circus supporters on the other.  Emotions also ran high in the Q&A sessions following the screening as well and we were assigned bodyguards on our way out. We have a number of other international festivals coming up so it will be interesting to see the responses.

Which documentary has most inspired you?
Stefan: There are many: Salesman, Point of Order and Darwin's Nightmare are high on the list.

Susan: Sans Soleil. "Sunless" is a 1983 French film directed by Chris Marker.

Favourite Website/blog?
We are not knowledgeable enough in this area to comment.

Person you'd most like to interview (living or dead)?
Stefan: Fidel Castro during the Cuban revolution and now.

Susan: Emma Goldman.

Best piece of filmmaking advice you've ever been given?
Stefan: "Suspend judgement of your characters; the camera doesn't lie", from Australian documentary filmmaker Dennis O'Rourke.

Susan: "Keep rolling no matter what". Stefan Moore.

Best piece of filmmaking equipment you can't live without?
Stefan: A camera that doesn't break down in the middle of the most amazing sequence you ever filmed!

Susan: Radio microphones.

If money was no object, what is your dream documentary subject?
We'd love to have enough money to develop and produce our next film free of commercial and broadcaster constraints, but we can't say what it is yet.

Favourite film of all time?
Stefan: Battle of Algiers.

Susan: Imitation of Life.

Most difficult access?
Stefan: The Men's House of Detention on Rikers Island in NYC.

Susan: Decker's Corporation when making the film The Good The Bad and the Ugg Boot".

Best recent read?
Stefan: Lawrence in Arabia by Scott Anderson.

Susan: Burial Rites by Hannah Kent.
Credits
| Role | Contributor |
| --- | --- |
| Producer | Stefan Moore |
| Director | Stefan Moore |
| Producer | Susan Lambert |
| Director | Susan Lambert |
| Series Editor | Nick Fraser |