Main content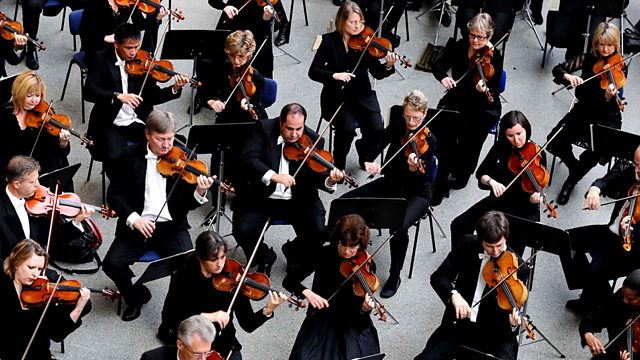 Unsuk Chin: Alice in Wonderland
From London's Barbican, the UK premiere of Unsuk Chin's opera Alice in Wonderland. Baldur Bronniman conducts the BBC Symphony Orchestra and BBC Singers and Tiffin Boys' Choir.
The UK premiere of Unsuk Chin's opera Alice in Wonderland. Baldur Brönnimann conducts a top international cast, the BBC SO, BBC Singers and Tiffin Boys' Choir. Ivan Hewett talks to the composer and to countertenor Andrew Watts.
Recorded at the Barbican on 8th March 2015
Presented by Ivan Hewett
Unsuk Chin: Alice in Wonderland
(Libretto by David Henry Hwang and Unsuk Chin after Alice's Adventures in Wonderland by Lewis Carroll)
Alice ..... Rachele Gilmore (soprano)
Cheshire Cat ..... Marie Arnet (soprano)
Duchess ..... Jenni Bank (mezzo-soprano)
Queen of Hearts ..... Jane Henschel (mezzo-soprano)
White Rabbit/Badger/March Hare ..... Andrew Watts (countertenor)
Mouse/Dormouse ..... Christopher Lemmings (tenor)
Mad Hatter ..... Dietrich Henschel (baritone)
Old Man 2/Crab/King of Hearts ..... Stephen Richardson (bass-baritone)
Mock Turtle ..... David Finch (actor)
Jurors/Soldiers ..... BBC Singers
Baby animals/Children ..... Tiffin Boys' Choir
Caterpillar ..... Katherine Lacy (bass clarinet)
Tiffin Boys' Choir (Director - Simon Toyne)
BBC Singers (Chorus master - Tim Murray)
BBC Symphony Orchestra
Baldur Bronnimann (conductor)
Netia Jones (director)
Korean composer Unsuk Chin's dazzling score wittily portrays the well-known characters of Lewis Carroll's beloved book, offering great virtuoso opportunities for the solo singers - notably the Cheshire Cat, Mad Hatter, Queen of Hearts, White Rabbit and Alice herself. Grappling with wordplay, mathematical games, riddles, paradoxes of pre-logic and the absurd, Chin created the libretto with David Henry Hwang, extracted from Lewis Carroll with additional new texts.
This performance in the Barbican Hall was directed in a stunning production using video projections drawn from Ralph Steadman's celebrated illustrations by Netia Jones.
Credits
| Role | Contributor |
| --- | --- |
| Performer | BBC Singers |
| Performer | BBC Symphony Orchestra |