Main content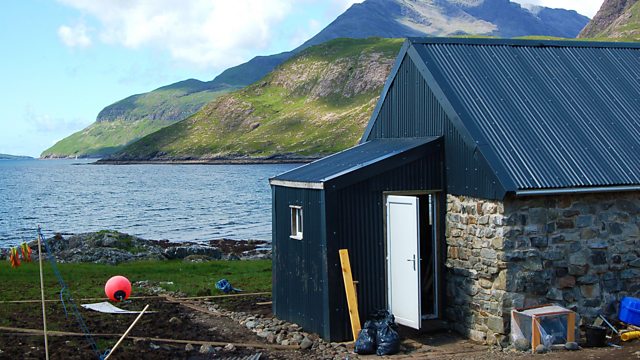 Bothies, Rail passenger assistance, Choose what you pay
Consumer affairs. The remote buildings where you can stay for free, and how reliable is the help offered to disabled people travelling by train? Presented by Andrea Catherwood.
Bothies: the beautiful places where you can stay for free. It's fifty years since a charity was set up to maintain basic shelters in remote parts of Britain. We spend the night at one in Kielder Forest in Northumberland and head to the Isle of Skye where the charity's first new-build bothy is about to open.
Passengers who need help getting on and off trains can book assistance in advance. But how reliable is the service?
As the Halle Orchestra becomes the latest outfit to let audiences choose what they pay we assess the success of similar schemes.
Presenter: Andrea Catherwood
Producer: Jon Douglas.
Chapters
Passenger Assistance

How reliable is the help offered to disabled people travelling by train?

Duration: 07:33

Choose What You Pay

Are choose what you pay schemes a success?

Duration: 03:42

Green Deal Dead

Why has the government axed its flagship energy efficiency scheme?

Duration: 06:47

Cars Abroad

The little known clause in vehicle HP contracts that restricts their use abroad.

Duration: 03:01

Bothies

The remote buildings where you can stay for free.

Duration: 10:40

Overbooked Flights

How should airlines treat passengers they bump from flights?

Duration: 05:22