Main content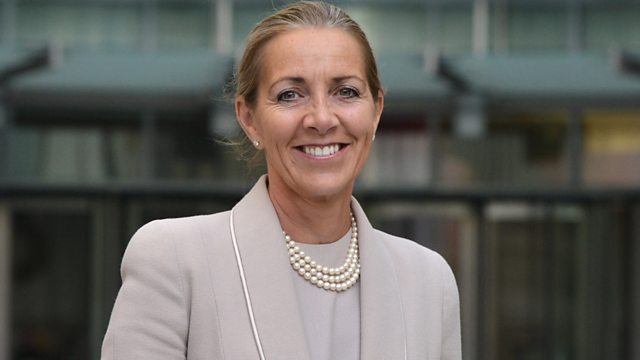 The chair of the BBC Trust, Digital news providers, Ofcom's review of BT Openreach
Media news with Steve Hewlett, including the chair of the BBC Trust Rona Fairhead, how to win the attention of online news audiences and Ofcom's review of BT Openreach.
The BBC Trust, the governing body of the BBC, has published its response to last week's government green paper on the BBC Charter Review. The review will look at, amongst other things, how the BBC should be governed and regulated - with many thinking the new charter will spell the end of the Trust. In her first interview for The Media Show, Trust Chair Rona Fairhead discusses her vision for the future of the BBC, her involvement in the recent licence fee deal, and the legitimacy of the BBC's governance system.
A new book, Innovators in Digital News, looks at how some news organisations - some old, some new - are succeeding with digital news. Drawing on first-hand research inside organisations, it explores how The Guardian, The New York Times, Quartz, BuzzFeed and Vice approach the field. Steve Hewlett talks to author Lucy Kung about how clear strategies and strong leaders are winning combinations that are enabling new digital brands to take on 'old stalwarts' to win the attention of online news audiences.
As part of its once in a decade review of the UK digital communications market, OFCOM is considering whether BT should be completely separated from Openreach. Openreach, currently an infrastructure division of the BT Group, is responsible for looking after the fibres, wires and cables, providing wholesale access to broadband and telephone lines. Other providers like Sky and TalkTalk claim it provides poor service and that it gives BT an unfair advantage. BT is strongly opposed to a split saying it would threaten further investment in the network. Steve is joined by Matthew Howett, telecoms and technology analyst from independent consultancy Ovum.
Last on
Broadcast