Main content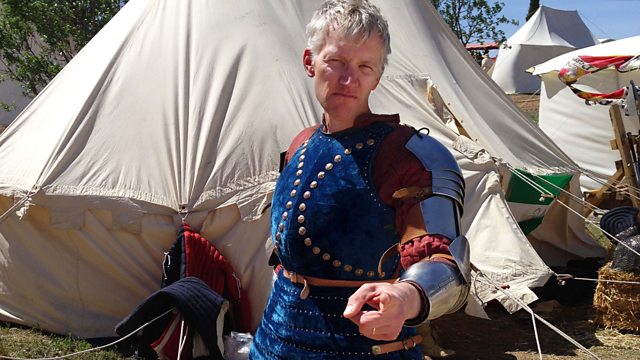 21/07/2015
Tom Holland presents the popular history series. Andrea Wulf and Dr Paul Warde discuss Humboldt, John Muir and the history of sustainability.
Tom Holland is joined by Andrea Wulf and Dr Paul Warde to discuss issues from environmental history.
Helen Castor meets up with Professor Tom Williamson in south Norfolk to hear how our understanding of what makes a wood 'ancient' is changing - and why it matters.
Conservationist Graham White is in Dunbar, the home of John Muir - the father of American conservation.
Paul Warde discusses his work on the history of sustainability and Andrea Wulf previews her up-coming biography of Alexander von Humboldt.
Producer: Nick Patrick
A Pier production for BBC Radio 4.
Last on

Alexander von Humboldt - the founding father of environmentalism?
This autumn sees the publication of Andrea Wulf's new book:  The Invention of Nature: The Adventures of Alexander von Humboldt, The Lost Hero of Science.
Humboldt was born in 1769 and was  the second son of a very wealthy aristocratic Prussian family in Berlin. When his parents died, he became a wealthy man. According to Andrea he bragged: 'I have so much money that can get my nose, mouth and ears gilded'. But, instead, he left his life of privilege and spent his inheritance on a dangerous 5 year exploration of Latin America. It was a journey that shaped his life and thinking and made him legendary across the world.
Andrea sees  Humboldt as a visionary thinker and scientist (his contemporaries apparently considered him the most famous man in the world after Napoleon and called him 'Shakespeare of Sciences'). He made connections and saw how the world worked as a whole. It could be argued that he first articulated the theory which James Lovelock came to describe as Gaia theory. He might also be the first scientist to identify man-made climate change.
His books were huge international bestsellers and he wrote so many that he himself lost track what he had published and when. Knowledge, he believed, had to be shared, exchanged and made available to everybody. And so he wrote some 50,000 letters and received at least double that number. 
See
Useful Reading
John Muir: The Wilderness Journeys
Edited and with an introduction by Graham White 
Ancient Woodland
Helen Castor met up with Professor Tom Williamson from the University of East Anglia to hear how our ancient woodlands were once the factories of the British economy but that their classification is not straight-forward.
According to the Joint Nature Conservation Committee "The Ancient Woodland Inventory, maintained by each country agency, records the location and extent of ancient semi-natural woodland in GB. The best examples are protected by SSSI/ASSI and SAC designations, covering approximately 21% of the ancient woodland area. The Forestry Commission also produce and maintain an National Inventory of Woodland and Trees."
Professor Williamson and his colleague Adam Stone argued in an edition of Landscapes (Vol. 14 No. 2, November, 2013, 141–154) "The concept of a distinct class of 'ancient woodland' is often accepted in an unproblematic manner by landscape historians. Woods so defined have been managed in traditional ways, have supposedly been in existence since before c. 1600, and today feature a distinctive range of 'indicator' species. (We) argue that a significant number of the woods officially defined as 'ancient' are in reality of comparatively recent origin despite displaying most, if not all, of the features usually considered to be indicative of ancient woodland. The defining aspects of 'ancient' woods may result as much from their landscape context as from their antiquity per se".
Despite the possibility that some areas of this woodland might be younger than we once thought, Prof Williamson argues that its value in terms of biodiversity and amenity is just as high.
The Woodland Trust has more information
Natural England and Forestry Commission Advice on Ancient Woodland
The Invention of Sustainability
Dr Paul Warde is currently writing a book with the above title, an idea that he has already developed  in a paper he wrote in 2011 for Modern Intellectual History. Dr Warde argued that the first use of the word "sustainability" in English is in the 20th century but that the emergence of the German equivalent, Nachhaltigkeit, which might also be expressed by the idea of "lasting-ness", can be dated to the use of the word nachhalthende by Hanns Carl von Carlowitz in his Sylvicultura oeconomica of 1713, the first great forestry manual of the eighteenth century. Part of Dr Warde's thesis is that this is tied up with the way Germany was divided politically and economically and that competition between states required that they had to manage forestry resources much more carefully than Britain with its links to the Baltic and then, later, to its Empire.
Broadcast