Main content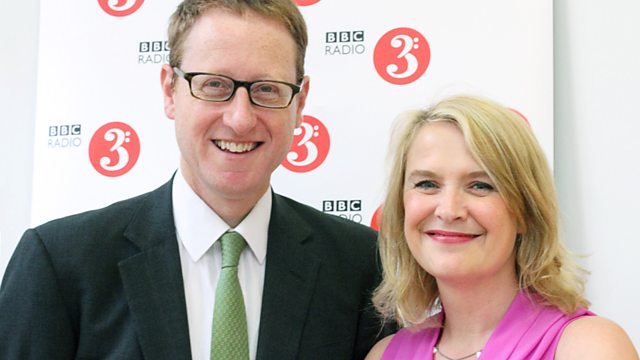 Wednesday - Sarah Walker with Jonathan Freedland
With Sarah Walker. Including 5 Reasons to Love Wind Instruments; Vintage Proms 1915; Artist of the Week: pianist Leif Ove Andsnes, featured in Schumann's Piano Trio No 1 in D minor.
9am
A selection of music including '5 reasons to love... wind instruments'. From the rude sound of the rackett and crumhorn to the acrobatic bassett horn and the sweet tones of a pair of recorders, Sarah showcases several species of early woodwind. Featuring music by Susato, Pleyel, Bach, Rhaw and Mendelssohn.
9.30am
Take part in today's music-related challenge: listen to the clues and identify the mystery person.
10am
Sarah's guest is the award-winning journalist, author and broadcaster Jonathan Freedland. Jonathan started out as a reporter for The Washington Post, and for BBC Radio 4's 'Today' and 'Newsbeat' on BBC Radio 1. He's currently the executive editor of The Guardian's opinion section and writes a weekly column for the paper, as well as for The Jewish Chronicle and The New York Times. Besides his memoir 'Jacob's Gift', he has also penned a best-selling series of thrillers using the pseudonym Sam Bourne, and presents Radio 4's history series 'The Long View'. Jonathan will be discussing his career and sharing a selection of his favourite classical music with Sarah every day at 10am.
10.30am
During the BBC Proms 2015 Sarah and Rob present Vintage Proms 1915, looking at the Proms season from a century ago and playing music that reflects a time when concert programmes were quite different from those of today. This week Sarah features music ranging from the Japanese National Anthem to Coleridge-Taylor's Petite Suite, and a first performance by Debussy.
11am
This week Sarah features recordings by one of the leading pianists of his generation, Leif Ove Andsnes, who brings his complete Beethoven Piano Concerto cycle with the Mahler Chamber Orchestra to the Proms this week. Sarah features the Norwegian pianist in concertos by Haydn and Grieg, chamber music by Schumann and solo works by Schubert and Janacek; works which capture the pianist's crisp and poetic playing.
Schumann
Piano Trio No.1 in D minor, Op.63
Leif Ove Andsnes (piano)
Christian Tetzlaff (violin)
Tanja Tetzlaff (cello).
Music Played
5 REASONS TO LOVE...EARLY WIND INSTRUMENTS

JONATHAN FREEDLAND'S CHOICE

PROMS ARTIST OF THE WEEK: LEIF OVE ANDSNES