Main content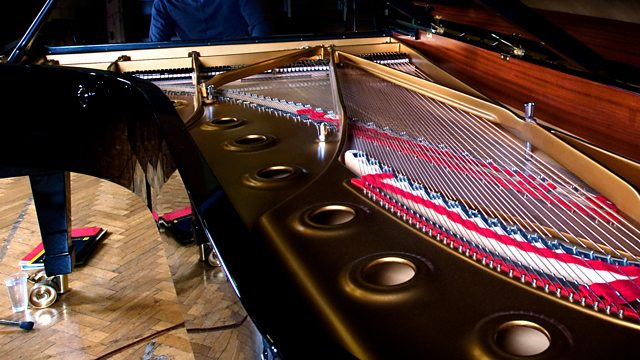 Mahan Esfahani, Carducci Quartet
Mahan Esfahani (harpsichord) performs music by Bach, Martinu and Maconchy. Plus the Carducci Quartet playing a work by Shostakovich.
This week's lunchtime concerts come from the Cheltenham Festival, performed by the former BBC New Generation Artist and baroque keyboard player Mahan Esfahani, and the award winning Carducci Quartet. Today's concert features music by Bach, Martinu, Maconchy and Shostakovich, and was performed in two historic settings - the Tithe Barn at Syde Manor, and the Pittville Pump Room.
JS Bach: Chromatic Fantasia and Fugue, BWV903
Martinu: Harpsichord Sonata H368
Maconchy: Notebook for Harpsichord
Mahan Esfahani (harpsichord)
Shostakovich: String Quartet No 6 in G, Op 101
Carducci Quartet: Matthew Denton (violin), Michelle Fleming (violin), Eoin Schmidt-Martin (viola), Emma Denton (cello)
Produced by Luke Whitlock.