Main content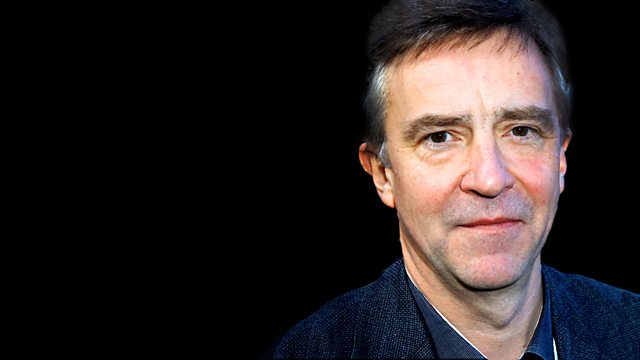 Breath, You Invisible Poem
Breathing is fundamental to life, yet our breath is invisible, literally and metaphorically. John McCarthy considers situations in which breath becomes the focus of our attention.
John McCarthy considers the cultural and metaphorical significance of breathing.
For most of us breathing is so continuous, so easy, that it's something we take for granted. But without breath nothing is possible. Breath energizes movement and enables bodily activities. It punctuates speech, and is central to singing and the playing of many musical instruments. And in particular situations, giving birth or meditating, it becomes the focus of our attention and is bound by specific techniques.
John McCarthy explores a range of different breathing experiences. From God's breath of life, blown into Adam's nostrils at the dawning of the World, to the Navajo Indian idea about a Little Wind hidden in our ears, he looks at how the breath has traditionally been understood as something that connects spirit and body. We talk about a first and last breath as marking the beginning and end of life, it's also affected by mood and emotion.
The programme features readings taken from the Sonnets to Orpheus, Book II by Rainer Maria Rilke, Phenomenology of Perception by Maurice Merleau-Ponty's and Breathing by Josephine Dickinson. Music comes from Maria Callas, Nick Cave and the New Zealand All Blacks.
The readers are Helen Bourne and Brian Fenton.
Producer: Emily Williams
A Whistledown production for BBC Radio 4.
Last on

Life of Breath
This program was made in collaboration with Prof. Jane Macnaughton from the Centre for Medical Humanities at Durham University and Prof. Havi Carel from the Department of Philosophy at the University of Bristol. 
For more information about their project on breathing and breathlessness visit 
http://www.lifeofbreath.org
Readings
Title:   'Breath' by Rainer Maria Rilke from Sonnets to Orpheus, Book II
Synopsis:  Poem exploring ways in which breathing connects us to the world.

Title:   'On Breath' by Aristotle
Synopsis: Evoking the power and omnipotence of wind,air, and breath.


Title: 'The Five Senses: A Philosophy of Mingled Bodies' by Michel Serres
Synopsis: Considering different forms of voluntary and involuntary breathing.

Title: 'Whisper Music' by Stephen Connor.
Synopsis: On the disappearance and reappearance of the aspirated h sound in english.

Title: 'A Riddle' by poet Catherine Fanshaw
Synopsis:  The answer is the letter H, sometimes pronounced and sometimes silent.

Title: 'What I talk about when I talk about running' by Haruki Murikami
Synopsis: Description of the runners high experienced during an ultra-marathon
Title:
'Phenomenology of Perception' by Maurice Merleau-Ponty
Synopsis:
Evoking the idea of an immense lung 
Title: 'Breathing' from Silence Fell by Josephine Dickinson
Synopsis: A poem capturing the landscape and shared experiences of the author and her husband as he struggles for breath.


Broadcasts