Main content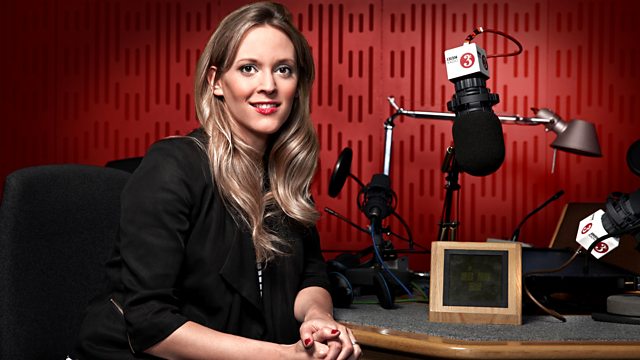 Kitty Whately, Louis Schwizgebel, Narek Hakhnazaryan, Benjamin Appl
With Kitty Whately (mezzo) in music by Michael Head, Louis Schwizgebel (piano) in Scarlatti, Narek Hakhnazaryan (cello) in Stravinsky and Benjamin Appl (baritone) in Beethoven.
Clemency Burton-Hill celebrates the music making of the BBC New Generation Artists. Here is the chance to hear a starry line-up of young musicians caught by the BBC microphones when they are on the brink of glittering international careers. Today the Swiss-Chinese pianist Louis Schwizgebel scintillates in Scarlatti, the Armenian cellist Narek Hakhnazaryan delights in Stravinsky's homage to the commedia dell'arte and the German baritone Benjamin Appl is joined by the inspirational pianist, Graham Johnson in Beethoven. Kitty Whately opens with two delightful songs by Michael Head.
Michael Head: Green Cornfield; Star Candles
Kitty Whately (mezzo-soprano), Gamal Khamis (piano)
Scarlatti: Sonata in C major Kk406; Scarlatti Sonata in F minor Kk466
Louis Schwizgebel (piano)
Stravinsky: Suite Italienne
Narek Hakhnazaryan (cello), Oxana Shevchenko (piano)
Beethoven: In questa tomba oscura (Carpani) WoO133
Benjamin Appl (baritone), Graham Johnson (piano)
As part of the BBC's commitment to developing and nurturing young talent, BBC Radio 3 launched its New Generation Artists scheme in the autumn of 1999. Now well into its second decade, the scheme has the reputation of being a world leader for young artists. Every autumn six to seven artists or groups who are beginning to make a mark on the national and international music scene are invited to join the scheme, which offers them unique opportunities to develop their considerable talents. These include concerts in London and around the UK, appearances and recordings with the BBC Orchestras, special studio recordings for Radio 3, and, last but not least, appearances at the Proms.