Main content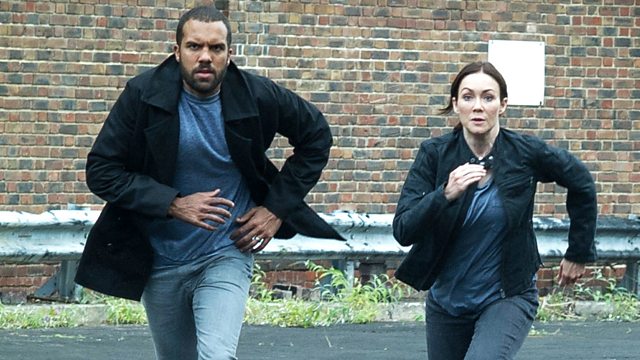 Crime drama. The death of a young girl alerts the Unit to a batch of lethal pills. Tracking down a kidnapped woman may hold the key to finding the factory churning them out.
A young girl is dead - the second pill-related death in recent days. A new batch of toxic pills has hit the market, and the police are struggling to find the source. When the Unit discover a link between the pills and the gang they're investigating, Cartwright agrees it's worth pursuing, but only if it's to further their aims of getting higher up the organisation. No-one wants this more than Ash, but he's equally determined to stop more lethal pills from hitting the streets.
As Roach waits to hear news of his foray into the pill business, he's unaware of the net closing around him.
Clips

Credits
| Role | Contributor |
| --- | --- |
| Ash | O.T. Fagbenle |
| Roach | Trevor Eve |
| Valerie | Lorraine Ashbourne |
| Docker | Gary Beadle |
| Xavier | Lee Boardman |
| Martin | Charlie de Melo |
| Lorna | Jo Joyner |
| Tommy | Robert Lonsdale |
| Kim | Anna Skellern |
| Gemmill | Jeany Spark |
| Cartwright | Ewan Stewart |
| Sergeant | Jennifer Daley |
| Scooter | Dexter Fletcher |
| Paulo | Gonzalo Ramos |
| Valentina | Ana-Maria Maskell |
| Marvin | Harry Kershaw |
| Wesley | Luke Williams |
| Priest | Stephen Critchlow |
| Carlos | Alberto Maneiro |
| Gustavo | Pablo Scola |
| Sadie | Melissa Johns |
| Bernie | Anthony Grundy |
| Connor | Felix Scott |
| Sonia | Valeria Vereau |
| Smoke | Neal Barry |
| Ralph | David Troughton |
| Hannah | India Ria Amarteifio |
| Chloe | Rayne Obili |
| Writer | Tony Saint |
| Producer | Patrick Schweitzer |
| Director | Julian Holmes |