Main content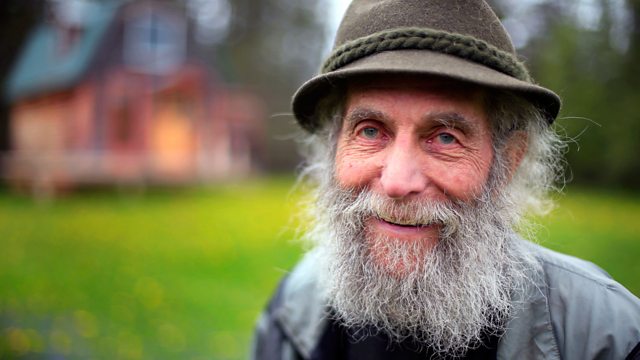 Rev Joyce Bennett, Prince Saud al-Faisal, Burt Shavitz, Michael Oliver, Ian Allan
Matthew Bannister talks about priest Joyce Bennett, Saudi foreign minister Prince Saud al-Faisal, beekeeper Burt Shavitz, medical professor Michael Oliver and publisher Ian Allan.
Matthew Bannister on
Joyce Bennett who was the first English woman to be ordained as an Anglican priest. It happened in Hong Kong in 1971.
Prince Saud al-Faisal, who was the world's longest serving foreign minister, representing the interests of Saudi Arabia for forty years.
Burt Shavitz, the American beekeeper who developed a popular range of beeswax products.
Professor Michael Oliver, the physician who demonstrated the link between cholesterol and heart disease.
And the publisher Ian Allan, whose books of locomotive numbers led to the hobby of trainspotting.
Producer: Paula McGinley.
Revd Joyce Bennett
Matthew spoke to Christina Rees, a leading laywoman in the C of E and a member of the General Synod who knew Joyce well, and to former BBC Religious Affairs Correspondent Ted Harrison.
Born 22 April 1923; died 11 July 2015 aged 92.
Prince Saud al-Faisal
Last Word spoke to Sir Derek Plumbly, former British Ambassador to Saudi Arabia and to Professor Fawaz Gerges who is Chair of Contemporary Middle Eastern studies at the LSE.
Born 2 January 1940; died 9 July 2015 aged 75.
Burt Shavitz (pictured)
Last Word spoke to his brother, Carl Shavitz.
Born 15 May 1935; died 5 July 2015 aged 80.
Prof Michael Oliver
Matthew spoke to Dr Anthony Toft who became President of the Royal College of Physicians of Edinburgh after Michael Oliver.
Born 3 July 1925; died 7 June 2015 aged 89.
Ian Allan
Matthew spoke to his son, David Allan.
Born 29 June 1922; died 28 June 2015 aged 92.
Credits
| Role | Contributor |
| --- | --- |
| Presenter | Matthew Bannister |
| Interviewed Guest | Christina Rees |
| Interviewed Guest | Ted Harrison |
| Interviewed Guest | Derek Plumbly |
| Interviewed Guest | Fawaz Gerges |
| Interviewed Guest | Carl Shavitz |
| Interviewed Guest | Anthony Toft |
| Interviewed Guest | David Allan |
| Producer | Paula McGinley |