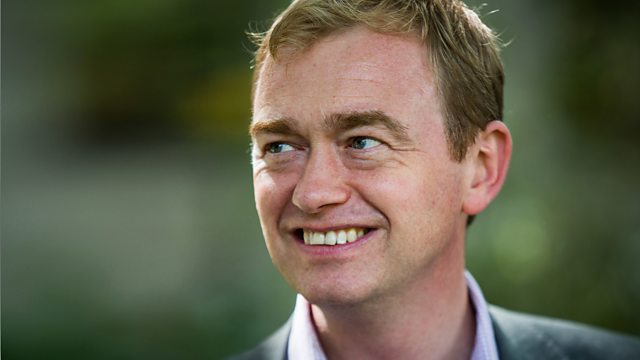 Lib Dem and Labour leaderships, the Motherhood trap, Slum images of photographer Shirley Baker
With Tim Farron as the new Lib Dem leader and two men as favourites for Labour's leadership, should it matter to women if political parties are led by men? With Jenni Murray.
With Tim Farron installed as the new Lib Dem leader and two men as favourites to lead Labour, women could lose out on representation at the top of political parties at Westminster. Does it matter? Hear Labour's Mary Creagh who pulled out the party's leadership contest in discussion with former Lib Dem MP Jenny Willott and Helen Lewis, deputy editor of the New Statesman. Plus do female politicians really face 'the Motherhood trap' whether or not they have children? Writer Michele Hanson on the gap left behind when a pet dies; we ask whether pet 'funerals' can help in coming to terms with the loss. We look at how photographer Shirley Baker charted rapid social change with her images of slum clearances in Manchester and Salford during the sixties and seventies.
Presenter: Jenni Murray
Producer: Anne Peacock.
Chapters
Lib Dem and Labour leaders - more men at the top?

Duration: 16:16

Shirley Baker

Duration: 07:30

Pet Funerals

Duration: 15:30

Lib Dem and Labour leaders - more men at the top?

With Tim Farron confirmed as the new Liberal Democrat leader then Andy Burnham and Tom Watson as favourites for Labour's top posts, women aren't getting much of a look in. So how much does gender matter when it comes to who leads a political party? Is it important for women's representation that a leadership team reflects the make-up of the country? To discuss this Jenni is joined by the shadow cabinet's Mary Creagh MP who last month pulled out of the contest to become next Labour leader, Jenny Willott who lost her seat as a Lib Dem MP in May, and Helen Lewis, deputy editor of the New Statesman.

Shirley Baker

Street photographer Shirley Baker worked in Salford and Manchester in the 1960s and 70s, capturing slum clearances and the rapid social change taking place. Her work was often humorous, with photos of owners who look like their dogs and people falling asleep in public. Shirley Baker had her first exhibition some 25 years after she started photographing, and her first major exhibition in London, 'Women, children and loitering men' opens today at the Photographers' Gallery. The curator of the exhibition, Anna Douglas, and Photographer and Professor of Photography Anna Fox join Jenni to talk about her work.

Pet Funerals

The death of a loved pet can be a big event in a child's life.  When a pet dies – how can parents help the child cope?  Reporter Sue Eliot Nichols asks will a 'funeral' or burying the pet help or hinder them when it comes to dealing with their grief?  Michele Hanson, dog lover and Guardian columnist joins Jenni to discuss the gap a pet can leave behind in a family. 

Credits

| Role | Contributor |
| --- | --- |
| Presenter | Jenni Murray |
| Interviewed Guest | Mary Creagh |
| Interviewed Guest | Jenny Willott |
| Interviewed Guest | Helen Lewis |
| Interviewed Guest | Michele Hanson |
| Producer | Anne Peacock |