Main content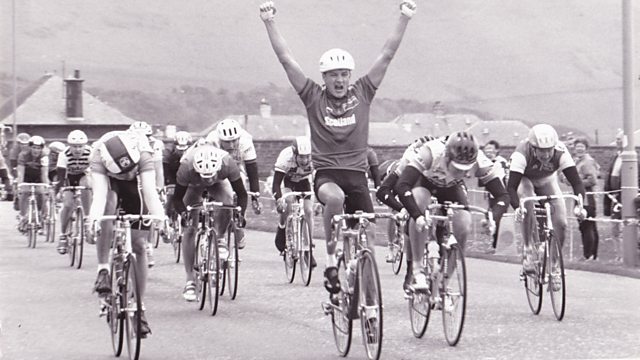 Roddy Riddle Diabetes Special
Former international cyclist Roddy Riddle talks about completing the Marathon des Sables after being told he could no longer exercise due to being diagnosed with type-1 diabetes.
In Scotland diabetes affects more than 2.5 times the number of people affected by cancer every year.
Roddy Riddle, former international cyclist, keen runner and type 1 diabetic, talks to Gillian about his passion to inspire others to lead a life without limits. Roddy was told that he would have to give up his active lifestyle after being diagnosed with the condition 7 years ago. Wanting to raise awareness and refusing to believe he could no longer exercise with the condition, Roddy set himself the challenge of running the toughest foot race on earth- five and a half marathons in five or six days, across the Sahara desert in temperatures of up to 50 degrees. With the challenge now complete, Roddy is now preparing for his next extreme race; the 6633 Ultra, a self-sufficient, 350 miles foot race in Arctic conditions- temperatures as low as -50 degrees! Tune in to hear Roddy's truly inspirational story and what motivates him to be his Personal Best and live a life without limits.
Podcast
Gillian Russell introduces kit and app reviews, expert advice and the latest fitness news.