Main content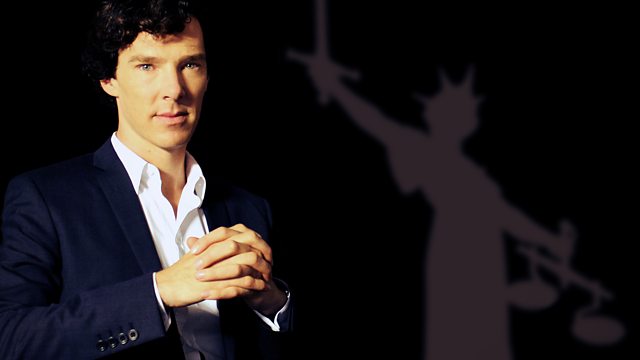 Hilda's distant relation, the Reverend Donkin, may be defrocked for adultery. Can Rumpole save him? Stars Benedict Cumberbatch.
Hilda's distant relation, The Reverend Timothy Donkin, looks set to be defrocked as Canon of Lawnchester Cathedral unless Rumpole can convince an Ecclesiastical Court that adultery did not take place in the nearby Saint Edithna Hotel.
Timothy Donkin tells Rumpole that he is married with two sons and, to escape their noise, he writes his sermons in a room at the hotel. Six accusers complained to the Bishop about Timothy Donkin after a hotel maid saw him open his room-door to a woman. He is charged with conduct unbecoming a clerk in Holy Orders.
Rumpole uses his powers of cross-examination - and the portrayal of Hilda as a spooky apparition - to defend the Canon, who irritatingly initially refuses to discuss if, in fact, he did meet anyone in the hotel.
Benedict Cumberbatch stars as Rumpole in a story by John Mortimer and adapted by Richard Stoneman
Cast:
Horace Rumpole … Benedict Cumberbatch
Hilda Rumpole … Jasmine Hyde
Claude Esrkine-Brown … Nigel Anthony
Sam Ballard … Michael Cochrane
Rev. Tim Donkin .. Roger May
Directed by Marilyn Imrie
Produced by Catherine Bailey
A Catherine Bailey production for BBC Radio 4
Credits
| Role | Contributor |
| --- | --- |
| Horace Rumpole | Benedict Cumberbatch |
| Hilda Rumpole | Jasmine Hyde |
| Claude Erskine-Brown | Nigel Anthony |
| Sam Ballard | Michael Cochrane |
| Rev Tim Donkin | Roger May |
| Director | Marilyn Imrie |
| Adaptor | Richard Stoneman |
| Author | John Mortimer |
| Producer | Catherine Bailey |