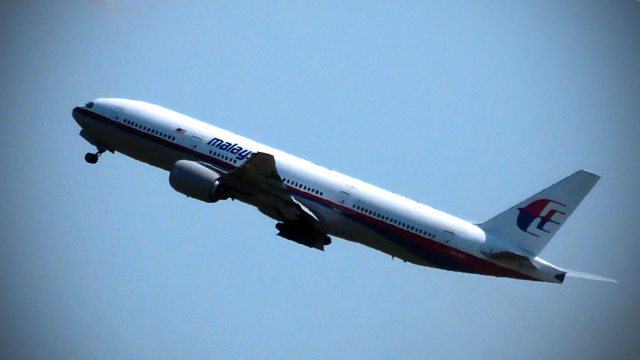 Heading to Paradise
The stories of some of the victims of Flight MH17, shot down over the Ukraine one year ago. Joe Caffrey, Philip Franks and Tracy Wiles star in David Morley's factual drama.
Elsemiek de Borst, Daisy Oehlers, Bryce Fredriksz, Liam Sweeney and John Alder all perished in the attack on a defenceless passenger jet in July 2014. How did they come to be on that flight? This drama illuminates the paths that brought these ordinary people to be part of this dreadful event.
The drama portrays actual events, with some imagined scenes, based on discussion with victims' relatives, eyewitness accounts, texts and emails
Written by David Morley
Directed by Dirk Maggs
A Perfectly Normal production for BBC Radio 4.
Last on
Credits
| Role | Contributor |
| --- | --- |
| Mike | Tom Alexander |
| Travel Agent | Tom Alexander |
| Elsemiek | Eliza Butterworth |
| Lee | Eliza Butterworth |
| John | Joe Caffrey |
| Esther | Felicity Duncan |
| Rika | Felicity Duncan |
| Hans | Philip Franks |
| Airport Official | Philip Franks |
| Bryce | Richard Goulding |
| Barry Sim | Richard Goulding |
| Daisy | Alana Ramsey |
| Izzy Sim | Alana Ramsey |
| Barry | David Shaw-Parker |
| Sergio | David Shaw-Parker |
| Liam | Daniel Weyman |
| Silene | Tracy Wiles |
| Julian | Tracy Wiles |
| Writer | David Morley |
| Director | Dirk Maggs |