Main content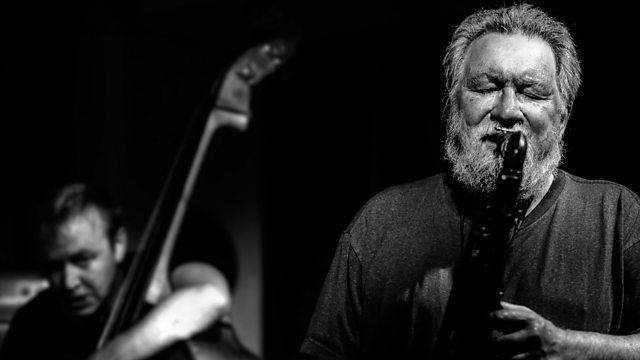 In the Moment
Comedian Stewart Lee introduces the unique world of musical, free improvisation, meeting some of its most influential exponents to ask what it means to play in the moment.
Comedian Stewart Lee has a great private passion - musical, free improvisation. For over twenty years in diverse attics and cellars below pubs, hired rooms, concert halls and gig venues, Stewart has been immersing himself in this unique musical experience.
Now he sets out to answer a deceptively simple question: "What does it mean to play free - completely in the moment?".
Beloved by its fans and baffling to its detractors, free improvisation has grown from a group of disaffected 1960s jazz musicians playing to three men and a dog to a globally respected and influential form heard regularly at international concert halls and festivals.
Through encounters with some of the scene's most influential exponents - including Evan Parker, Maggie Nicols, Sarah Gail Brand, Steve Noble and John Edwards - Stewart Lee explores the remarkable reality of performing music without rules, without preparation, with no safety net and no idea of what's going to happen next.
A Resonance production for BBC Radio 4.
Last on
Broadcasts

Featured in...
Featuring the best in Jazz from across the BBC

Seriously interesting documentaries from Radio 4.

Start your New Year with a great documentary.