Main content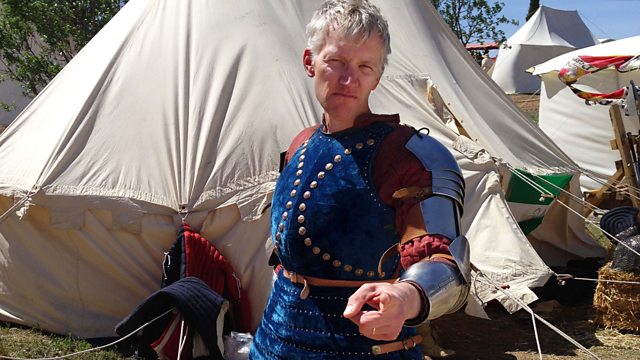 14/07/2015
Helen Castor is joined by Dr Rachel Hammersley and Robert Gildea to discuss new research on the French Resistance and a collection of letters written from the Siege of Carlisle.
Helen Castor and guests discuss the latest research that's Making History.
This week Dr Rachel Hammersley from the University of Newcastle and Professor Robert Gildea from the University of Oxford discuss the Jacobite siege of Carlisle, the French Resistance, the radical history of Britain's only licensed cave and ghostly goings on in Wiltshire.
Listener Barbara Lambert has unearthed over 100 letters hidden away in her attic which were sent to, or written by, Dr John Waugh during the siege of Carlisle in 1745/1746. The letters detail the predicament of the city's population as it was taken over first by Jacobite and then Hanoverian troops. Fiona Watson meets up with Dr Keiran German from the University of Strathclyde to assess the importance of this new archive.
Robert Gildea has just finished a new book on the French Resistance called Fighters in the Shadows. Helen talks to Robert about his work, which is based on oral testimony, and showcases the myths that have grown up around this iconic struggle.
In South Shield,s Professor Ted Vallance from the University of Roehampton fulfils a long-held dream - a visit to Britain's only licensed cave where, it is said, the radical Thomas Spence first scrawled the phrase 'the Rights of Man' on the fireplace of a home blasted out of the cliffs by a husband and wife, forced out of their home after a dispute with their landlord.
Finally, to the dawning of the Enlightenment and a ghostly tale from Tedworth (now Tidworth) in Wiltshire which, as Professor Ronald Hutton explained to Tom Holland, came just at the time when everyday religious believe was being challenged by the rise of science.
Produced by Nick Patrick
A Pier production for BBC Radio 4.
Last on

Broadcast