Main content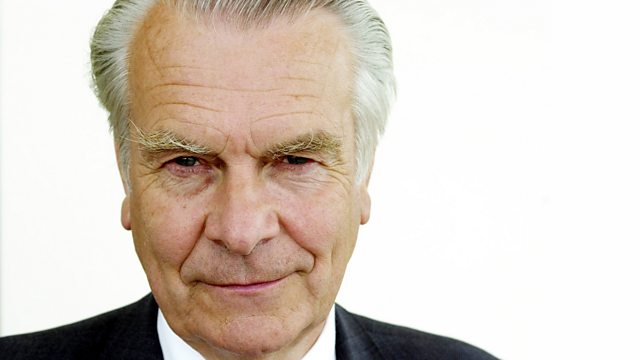 Historian Peter Hennessy talks to David Owen, the former foreign secretary and SDP leader, exploring the influences, events and people that have shaped his views.
In this series, Peter Hennessy, the historian of modern Britain, asks senior politicians to reflect on their life and times. Each week, he invites his guest to explore their early influences, their experiences of events and their impressions of people they've known.
In the first episode of this series, David Owen, the former Foreign Secretary and SDP Leader, discusses the transition from his early days as the son of a Welsh doctor in Plymouth to his election as a Labour MP while still in his twenties, and his meteoric rise in politics. His appointment as Foreign Secretary in 1977, aged only 38, marked him out as a possible future Labour leader.
After Labour's defeat in 1979 Owen and other leading social democrats became increasingly frustrated by the party's left-wing stance. With other senior figures he broke from Labour and formed the Social Democratic Party (SDP). In alliance with the Liberals it took 25 per cent of the vote in the 1983 election, but only 23 seats.
After Owen succeeded Roy Jenkins as leader, he maintained its distinctive, radical stance. However, policy divisions between the SDP and the Liberals undermined the Alliance's credibility. It won 23 per cent of the vote at the 1987 election, but again failed to break through in seats. The tensions between Owen and his colleagues became evident. Owen stood aside from a merger of the SDP with the Liberals and soldiered on with a rump of social democrats until 1990. He stood down as an MP in 1992. Owen continues to speak on foreign affairs. He also writes on diplomacy and the relationship between illness and politics.
Peter's other guests in the series are Nigel Lawson, the former Chancellor, and Clare Short, the former International Development Secretary.
Producer: Rob Shepherd.
More episodes
Previous
You are at the first episode