Main content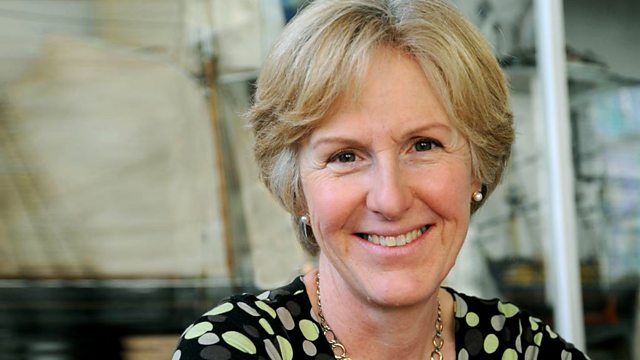 Bach, Janacek, Bartok and Chopin
Catriona Young presents a recital given by pianist David Kadouch at the 69th International Chopin Piano Festival in Poland.
Catriona Young presents a recital given by pianist David Kadouch at the 69th International Chopin Piano Festival in Poland.
1:01 AM
Bach, Johann Sebastian (1685-1750)
Capriccio in B flat, BWV.992 ('Sopra la lontananza del suo fratello dilettissimo')
David Kadouch (piano)
1:11 AM
Janácek, Leos (1854-1928)
Dans les brumes (In the Mists)
David Kadouch (piano)
1:27 AM
Bartók, Béla (1881-1945)
Out of Doors, Sz.81
David Kadouch (piano)
1:42 AM
Chopin, Fryderyk (1810-1849)
24 Preludes, Op.28
David Kadouch (piano)
2:18 AM
Schumann, Robert (1810-1856)
Einsame Blumen, from 'Waldszenen', Op.82
David Kadouch (piano)
2:21 AM
Tchaikovsky, Pyotr Il'yich (1840-1893)
Violin Concerto in D major (Op.35)
Joshua Bell (violin), Oslo Philharmonic Orchestra, Jukka-Pekka Saraste (conductor)
2:56 AM
Moniuszko, Stanislaw (1819-1872) [lyrics: Jan Zachariasiewicz]
Zlota rybka
Urszula Kryger (mezzo soprano), Katarzyna Jankowska-Borzykowska (piano)
3:01 AM
Lopes-Graça, Frenando (1906-1994)
Canções regionais portuguesas (Op.39) (1943-88)
Ricercare Chorus, Rodrigo Gomes (piano), Pedro Teixeira (conductor)
3:44 AM
Rodrigo, Joaquín [1901-1999]
Concierto de Aranjuez for guitar and orchestra
Lukasz Kuropaczewski (guitar), Polish Radio Symphony Orchestra, José Maria Florêncio (conductor)
4:07 AM
Albright, William Hugh (1944-1998)
Dream rags (1970): Morning reveries
Donna Coleman (piano)
4:14 AM
Bernstein, Leonard (1918-1990)
Candide: Glitter and be gay
Tracey Dahl (soprano), Calgary Philharmonic Orchestra, Mario Bernardi (conductor)
4:20 AM
Delius, Frederick (1862-1934) arr. Thomas Beecham
The Walk to the Paradise Garden (from 'A Village Romeo and Juliet')
BBC Concert Orchestra, Barry Wordsworth (conductor)
4:31 AM
Doppler, Franz (1821-1883)
L'oiseau des bois (Op.21) - idyll for flute and 4 horns
János Balint (flute), Jeno Kevehazi, Peter Fuzes, Sandor Endrodi, Tibor Maruzsa (horns)
4:37 AM
Dvorák, Antonín (1841-1904)
Bacchanalia, No.10 from Poetické nálady (Poetic tone pictures) (Op.85)
Slovak Radio Symphony Orchestra, Bratislava; Róbert Stankovský (conductor)
4:43 AM
Grieg, Edvard Hagerup [1843-1907]
3 Lyric Pieces
Juhani Lagerspetz (piano)
4:52 AM
Wingfield, Steven (b. 1955)
3 Bulgarian Dances arr. Wingfield for violin and guitar
Moshe Hammer (violin), William Beauvais (guitar)
5:01 AM
Verdi, Giuseppe (1813-1901)
Ballet music from Otello, Act III (written for Paris production of 1894)
Netherlands Radio Symphony Orchestra, Antoni Ros-Marbà (conductor)
5:07 AM
Corelli, Arcangelo (1653-1713)
Sarabande, Gigue & Badinerie
Ion Voicu (violin) (1925-1997), Bucharest Chamber Orchestra, Madalin Voicu (conductor)
5:14 AM
Bach, Johann Christian (1735-1782)
Quintet in F major for flute, oboe, violin, viola and continuo (Op.11 No.3)
Les Adieux
5:24 AM
Tobias, Rudolf (1873-1918)
Absol - motet
EEsti Projekt Chamber Choir
5:32 AM
Rimsky-Korsakov, Nikolai (1844-1908) Libretto derrived from Alexander Pushkin's play of the same name
Salieri's Aria from Mozart and Salieri - opera in 1 act (Op.48)
Robert Holl (bass), Netherlands Radio Philharmonic, Kenneth Montgomery (conductor)
5:41 AM
Beethoven, Ludwig van (1770-1827)
8 Variations on Mozart's 'La ci darem la mano' (Wo0.28) arranged for oboe and piano
Hyong-Sup Kim (oboe), Ja-Eun Ku (piano)
5:50 AM
Mozart, Wolfgang Amadeus (1756-1791)
9 Variations on a minuet by Duport for piano (K.573)
Christian Ihle Hadland (piano)
6:03 AM
Saint-Saens, Camille [1835-1921]
Cello Concerto No.1 in A minor (Op.33)
Luca Sulic (cello), Slovenian Radio Symphony Orchestra, Shuntaro Sato (conductor)
6:24 AM
Ravel, Maurice (1875-1937)
Le Tombeau de Couperin - suite for orchestra
Norwegian Radio Orchestra, Antoni Ros-Marbà (conductor)
6:43 AM
Rameau, Jean-Philippe (1683-1764)
Symphonies and Dances (Air Polonais; Ritournelle; Adoration du soleil; Chaconne)
Bratislava Wind Quintet.